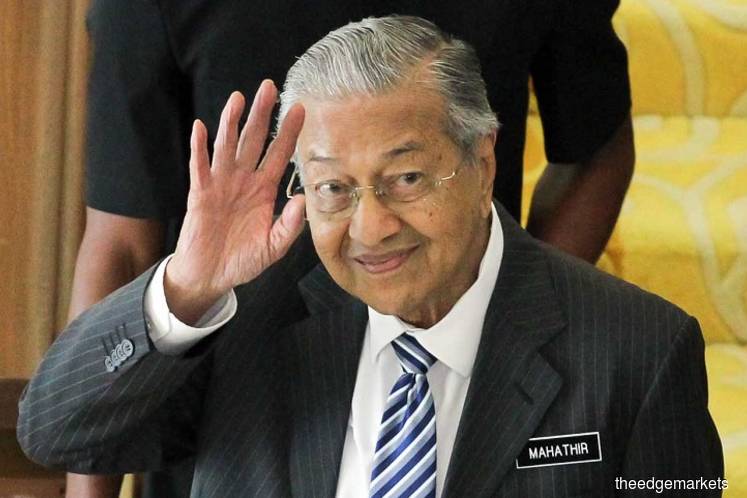 KUALA LUMPUR (Oct 8): Prime Minister Tun Dr Mahathir Mohamad said today the government will continue to improve Malaysia's Sales and Services Tax (SST) instead of reviving the Goods and Services Tax (GST), because it is not appropriate for the country to change its tax system too frequently.
Dr Mahathir said in Parliament today it is not appropriate for the country to change its tax system too frequently because it will affect investors' confidence and give them a poor image of the country.
"Currently, the government is undertaking improvement process to strengthen the implementation of SST," he said.
Dr Mahathir was responding to a question from Warisan Kalabakan MP Ma'mun Sulaiman, who asked the prime minister to state the government's position on reimplementation of the GST.
The premier said reimplementation of the GST requires further study to gauge the impact on consumer prices and business-compliance cost.
He said businesses have to incur cost to change their computer system and provide training to their staff for compliant purposes.
Dr Mahathir also responded to a question from BN Kuala Krau MP Datuk Seri Ismail Mohamed Said, who asked about the government's plan to address the nation's estimated SST collection shortfall of about RM20 billion this year compared to the GST collection of over RM40 billion a year.
Dr Mahathir said it is normal to experience shortfall in tax collection whenever a new system is implemented.
"Indeed, there is shortfall [in tax collection under SST], whenever a new tax system is implemented, because we need to adjust ourselves to the changes," he said.
Nonetheless, Dr Mahathir said he is confident that the country's SST collection will be comparable to the GST in the future.