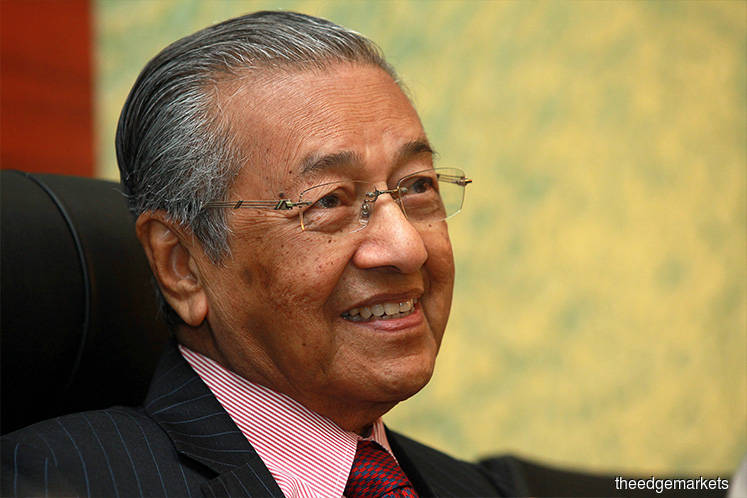 KUALA LUMPUR (June 27): Prime Minister Tun Dr Mahathir Mohamad will travel to Indonesia tomorrow for a two-day working visit since coming to power again, the Ministry of Foreign Affairs announced today.
The trip will include a meeting with Indonesian President Joko Widodo. Dr Mahathir is also scheduled to have a session with the Malaysian community in Jakarta.
In a statement today, the Ministry of Foreign Affairs said the prime minister will be accompanied by his wife Tun Dr Siti Hasmah Mohd Ali and officials from the Prime Minister's Office and the Ministry of Foreign Affairs.
"The visit will provide a platform for the two leaders to further strengthen the bilateral relations and cooperation of both countries. It would also allow Malaysia to highlight the government's latest policies and its stand particularly on issues of mutual benefits.
"Furthermore, both leaders would have the opportunity to exchange views on regional and global issues that are of common interest to both countries.
"Indonesia is one of Malaysia's close friends and important neighbours," said the ministry.
Last year, total bilateral trade was recorded at RM72.63 billion, an increase of 22% from 2016, making it Malaysia's seventh largest trading partner globally and third largest trading partner among Asean member countries after Singapore and Thailand.