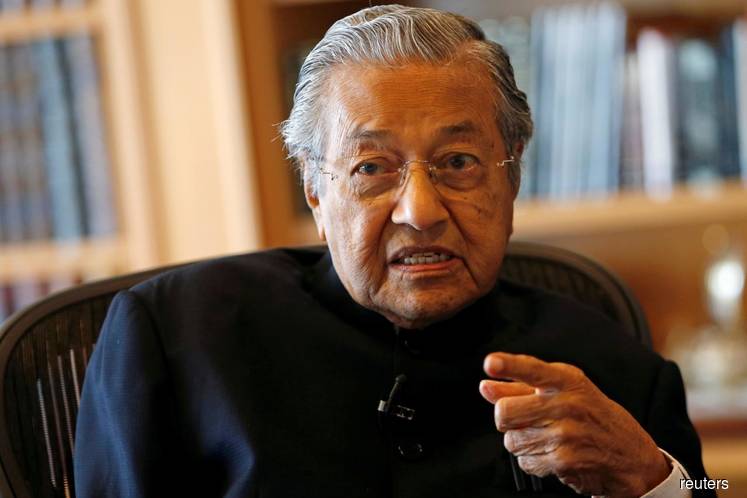 KUALA LUMPUR (July 19): Prime Minister Tun Dr Mahathir Mohamad said Malaysian government-level corruption and laws enacted by the previous government are challenging the current Pakatan Harapan administration from implementing its promises made in its general election manifesto.
Dr Mahathir said in Parliament today Pakatan Harapan had within 70 days since May 10, 2018 fulfilled two promises made in its manifesto for the nation's 14th general election (GE14). Today Dr Mahathir said Pakatan Harapan, which is still in the process of fulfilling six promises, has yet to start working on another two.
"We did not see the manifesto as the holy book. It is just that when we want to implement the promises, corruption and laws hinder our action.
"We are committed to fulfilling them but we are not focusing solely on it because there is a lot more to do, such as resolving the problems caused by corruption, and criminal action (against wrongdoers), and to get back the money that was lost," Dr Mahathir said.
Dr Mahathir was responding to questions by Rembau MP Khairy Jamaluddin and Bukit Bintang MP Fong Kui Lun. Malaysia's GE14 polling day was on May 9, 2018.
Later, he told reporters at the Parliament lobby that promises could not be fulfilled overnight as it takes time.
"We have to go according to the law and we must conform because we believe in the rule of law, so sometimes dealing with the law takes time ... Like, how do we overcome any obstruction caused by the law or do we have to wait?
"We promised 100 days but 100 days is our attention to the problems that we have identified," he said.