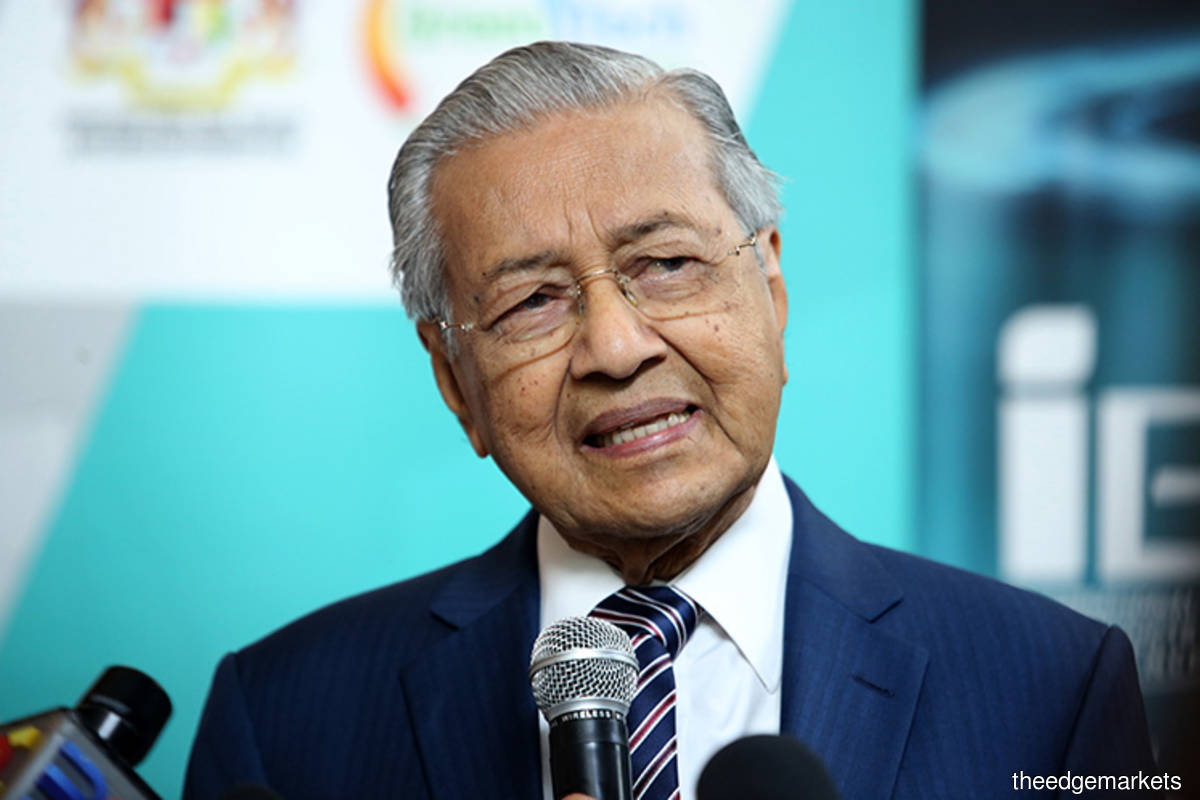 KUALA LUMPUR (Nov 2): Former Prime Minister Tun Dr Mahathir Mohamad on Tuesday requested the government to review the 2022 Budget.
He said there were many allocations in the budget that could be reduced so that the country's debt burden could be lighter in the future.
"I am aware that a lot of money is needed to overcome the crisis the country is facing, but at the same time, the government needs to be careful so that the spending is reduced and the debt burden is not passed on to future generations," he said when debating the 2022 Supply Bill in the Dewan Rakyat. 
The Langkawi MP said government spending could be reduced in the fields of education, agriculture and telecommunications by using new technologies and privatisation. 
For example, Dr Mahathir said after the telecommunications sector was privatised, the government took over the latest technology which would require billions of ringgit to be supplied to customers.
Meanwhile, Semporna MP Datuk Seri Mohd Shafie Apdal suggested that the government consider introducing a luxury tax for every purchase of non-essential luxury goods and services that exceed a certain price. 
"Luxury items that can be taxed are such as super cars, yachts, private jets, high value jewellery and others," he said, adding that this would help increase the government's revenue, as well as reduce the economic gap between the low and high income groups.
See more Budget 2022 highlights here.
For more Parliament stories, click here.