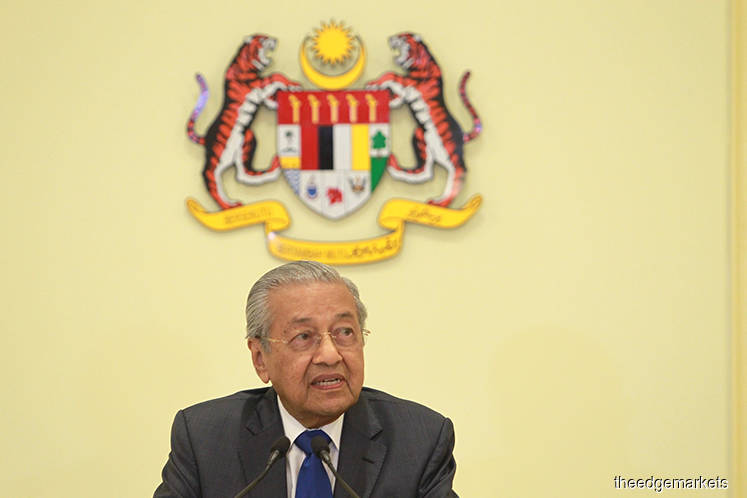 KUALA LUMPUR (Feb 27): Tun Dr Mahathir Mohamad has agreed to return as chairman of Parti Pribumi Bersatu Malaysia (Bersatu) three days after he has resigned from the post on Monday, the political party announced this afternoon.
In the statement, signed by Bersatu Secretary-General Datuk Marzuki Yahya, Bersatu's supreme council has unanimously rejected Dr Mahathir's resignation from the party's chairmanship in a meeting on Feb 25 (Tuesday).
"I have shared the outcome of the meeting to YAB Tun, for his decision to resign to be reconsidered.
"Following discussions today and YAB Tun's reconsideration, he has agreed to return as chairman of Bersatu effective immediately," the statement added.
Dr Mahathir resigned from Bersatu's chairmanship on Monday, soon after his resignation as Prime Minister and following the party's decision to exit the Pakatan Harapan coalition in support of Dr Mahathir as prime minister.
The party's decision resulted in the collapse of the federal government. One state, Johor, has opted for a new state government as a new coalition with Bersatu controls more state assembly seats, compared with Pakatan Harapan without Bersatu.