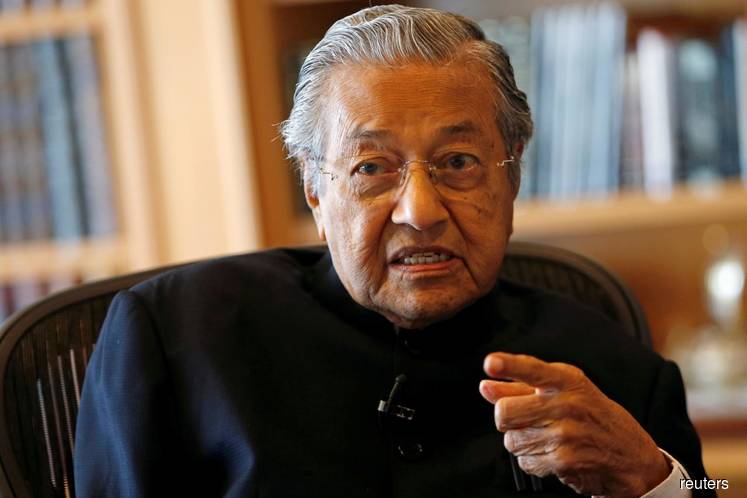 KUALA LUMPUR (March 26): PAS president Datuk Seri Hadi Awang has come out to defend the Prime Minister Tun Dr Mahathir Mohamad, saying that the latter was being strict towards his Cabinet ministers and not acting like a dictator as claimed by some quarters.
"[Dr Mahathir] is not a dictator, [he is being] strict towards weak [performance of] Cabinet members. That is necessary," said Hadi outside the Dewan Rakyat today.
"He was democratically appointed in the [14th General Election]. And Pakatan Harapan chose him, he did not appoint himself," he said.
Hadi was responding to recent comments on Dr Mahathir's reputation as a dictator, which has again gained traction.
In particular, PKR MP for Permatang Pauh Nurul Izzah Anwar said in a recent interview with Singapore's Straits Times that Dr Mahathir is a former dictator, and how it was not easy to work with the 93-year-old.
"I mean having to work with a former dictator who wreaked so much damage, not just on our lives but the system. It was not easy," she was quoted as saying.
Last month, Hadi and PAS has openly pledged support towards Dr Mahathir in anticipation of a vote of no confidence against the latter, which they said was indicated by the prime minister himself.