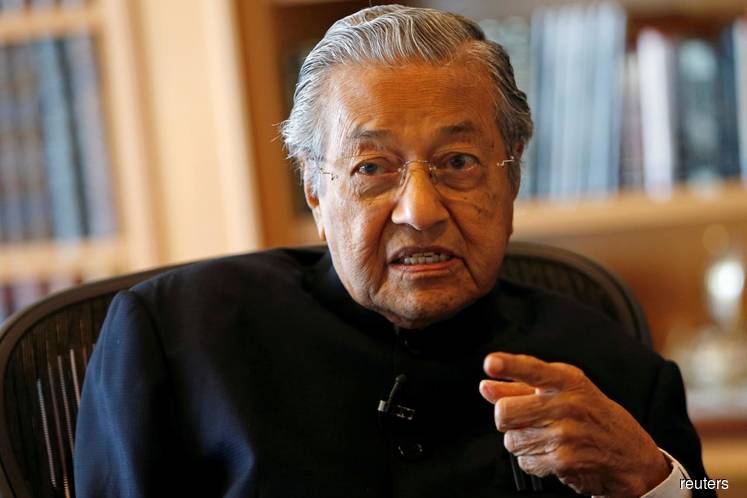 KUALA LUMPUR (April 4): The Inland Revenue Board (IRB) will go after anybody who does not fulfil their tax obligations, and not selectively investigate former ministers from the previous Barisan Nasional (BN) government, says Prime Minister Tun Dr Mahathir Mohamad today.
"Not only past ministers, anybody (who) don't pay, the IRB will go after them," he said when asked whether more former ministers will be investigated by the board following former prime minister Datuk Seri Najib Razak's shocking RM1.5 billion tax bill.
"We also find that during Najib's time, huge taxes were imposed on certain people, which are back dated for 10 years.
"That of course is not legal, you can't have a new way of computing tax, when those people have already paid their taxes according to the former interpretation of the law," he told reporters at the Parliament lobby today.
In response to opposition MPs' complaint of the Pakatan Harapan government's bias in giving out allowances to MPs, Dr Mahathir said: "Look back at the practice of the previous government."
"If possible everything about me they tried to erase," he added.
The Dewan Rakyat was in chaos earlier this week when opposition MPs express dissatisfaction over their allocation of RM100,000 each, which was a fraction of what government MPs were allocated — RM1.5 million each with RM300,000 to go towards the management of a service centre.
However, during the BN government's rule, opposition MPs were not entitled to such allocations.