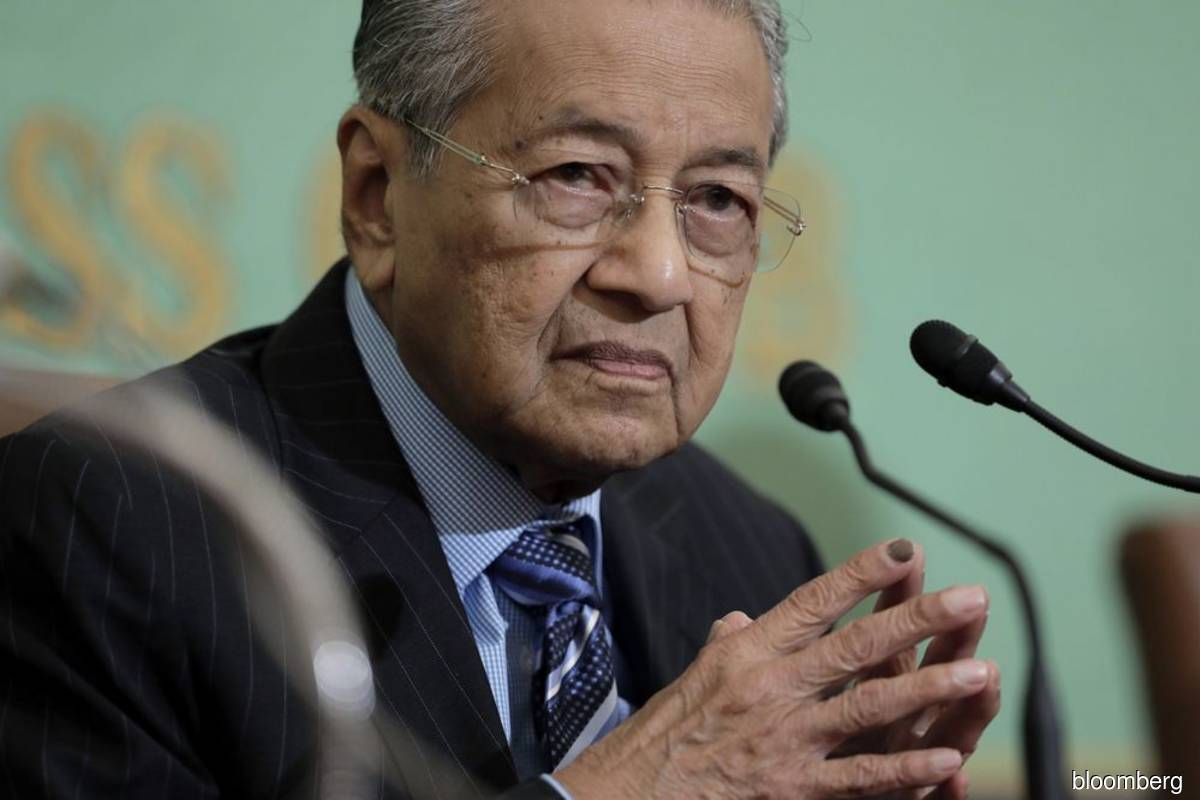 (Note: This story has been updated with Dr M's social media response.)
KUALA LUMPUR (May 4): Tun Dr Mahathir Mohamad has already responded to a letter of demand (LOD) issued by former inspector-general of police (IGP) Tan Sri Khalid Abu Bakar that accused the former premier of defamation over his claim that there was a leak in the 1Malaysia Development Bhd (1MDB) task force in 2015, which the senior politician apparently attributed to Khalid.
Dr Mahathir's lawyer Mior Nor Haidir Suhaimi of Messrs Haidir & Co told theedgemarkets.com that the former premier had already filed his response to the LOD.
"Tun will issue a statement soon," he said, adding that more information will come later.
The former premier then went to Twitter this afternoon, where he confirmed that he had received the LOD from Khalid, and wrote that he would see Khalid in court. "I've instructed my lawyers to respond to it. I will see him in court," the former premier said on his official Twitter page.
Several media reports said Khalid is seeking RM10 million from Dr Mahathir for defamation, following the former premier's allegations last month.
According to the alleged defamatory statement by Dr Mahathir, the fourth and seventh prime minister of Malaysia, there was a delay in taking action earlier against former prime minister Datuk Seri Najib Razak because Khalid leaked information on the progress of the investigation from the task force.
Khalid sent the LOD, dated April 22, through Messrs Gunaseharan & Linda, seeking an apology within seven days.
The former IGP has also denied Dr Mahathir's allegations, which he described as untrue, defamatory and had tarnished his reputation.
Khalid also asked Dr Mahathir to withdraw his statement, which had been published on several news portals, as it affects his reputation as a former IGP. He also sought an open apology to be published on the former premier's social media accounts on Facebook, Instagram and other platforms.
Lam Jian Wyn & Tan Choe Choe