This article first appeared in The Edge Financial Daily, on August 3, 2018.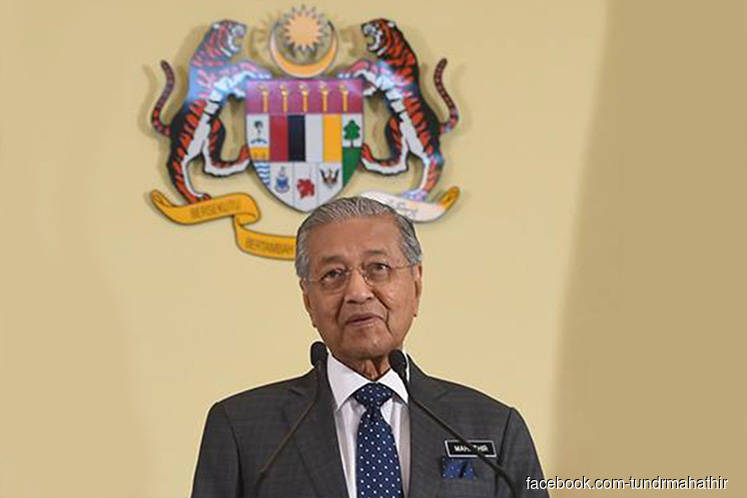 KUALA LUMPUR: Prime Minister Tun Dr Mahathir Mohamad has defended his appointment as the chairman of Khazanah Nasional Bhd, saying it is in line with efforts to put the state-owned investment fund on the right track.
"We are trying to change Khazanah to concentrate on certain issues, most of which I know and I have been involved in," said the prime minister.
"I in fact was the one who started Khazanah, so we want to put it in the right direction," he told reporters after attending Pakatan Harapan's presidential council meeting at the Parliament building yesterday.
"What's wrong with me just chairing? I am not going to be CEO (chief executive officer); I am not going to get RM7 million pay," he added.
Dr Mahathir was named as the chairman of Khazanah by the Prime Minister's Office on Monday.
Economic Affairs Minister Datuk Seri Mohamed Azmin Ali was appointed a member of the board along with former Petroliam Nasional Bhd CEO and president Tan Sri Mohd Hassan Marican, former Bank Negara Malaysia deputy governor Dr Sukhdave Singh and former Securities Commission Malaysia executive director of market development Goh Ching Yin.
Asked about claims that he was teaming up with Mohamed Azmin to hinder PKR de facto leader Datuk Seri Anwar Ibrahim from becoming the next prime minister, Dr Mahathir said he does not interfere in PKR's internal affairs.
"Have you ever seen me saying anything bad about Anwar or (Mohamed) Azmin or anybody else? It is their party; I do not interfere," he said.