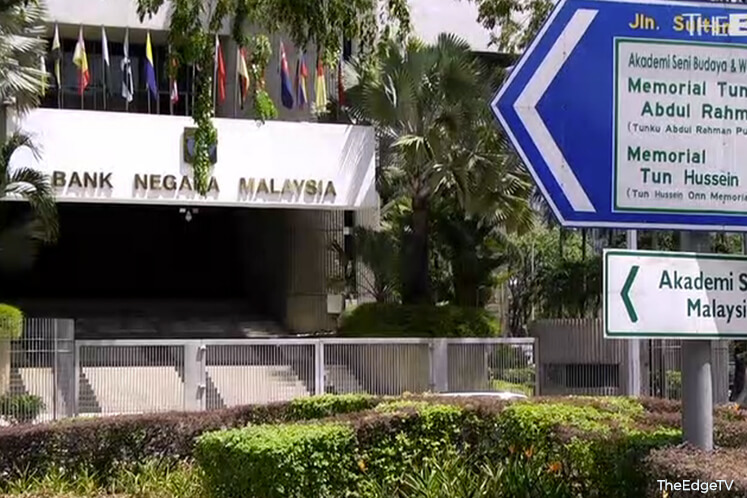 PUTRAJAYA (Aug 30): Both former prime minister Tun Dr Mahathir Mohamad and then finance minister Datuk Seri Anwar Ibrahim were informed of Bank Negara Malaysia's foreign exchange (forex) trading losses that amounted to some RM30 billion in the early 1990s, the Royal Commission of Inquiry investigating the central bank's forex losses at the time heard today.
"I was provided certain documents by Bank Negara and I did my own calculations and reported to Datuk Seri Anwar Ibrahim by way of a note that the bank [had] suffered losses in forex transactions amounting to RM30 billion," said former Ministry of Finance deputy secretary-general Tan Sri Clifford Francis Herbert.
Herbert was giving his testimony in the probe at the Palace of Justice here.
Herbert said he and Anwar subsequently briefed Dr Mahathir about the forex losses in his office in late 1993.
"I only came to know about the [forex] losses in late 1993 when I was instructed by Datuk Seri Anwar Ibrahim, who was then the Finance Minister, to check on the losses suffered by Bank Negara," he added.
Herbert said he did just that as the then secretary of the central bank's board of directors had provided him with the relevant information on the forex losses suffered by the bank, but could not recall the name of the said secretary.
He said he knew the losses were up to RM30 billion but could not remember for which year.
Herbert added that when told of the RM30 billion forex losses Dr Mahathir had said, "sometimes we make profits and sometimes we make losses".