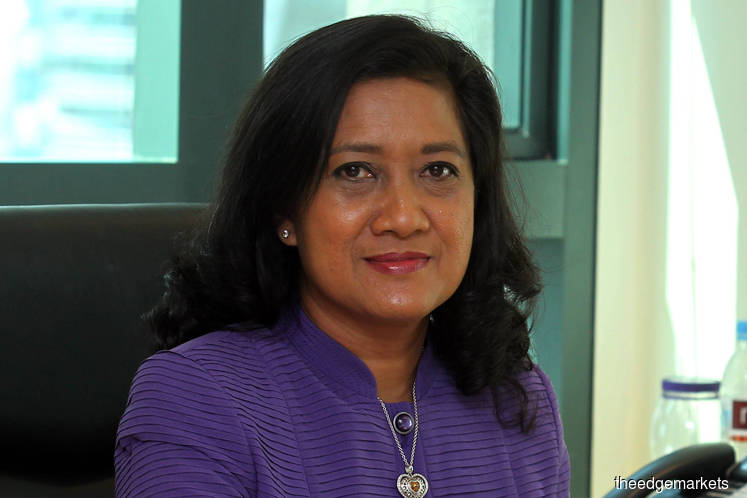 KUALA LUMPUR (Sep 26): The Prime Minister's office today announced the appointment of Dr. Hasnita Datuk Hashim as the new Chairman of Majlis Amanah Rakyat (Mara) with effect from Oct 1.
Hasnita is currently the chairman of Maybank Asset Management Group and sits on the board of Malayan Banking Bhd.
She has 26 years experience in global financial management and has held the position of the Head Executive Officer at Guidance Investments, a subsidiary company Guidance Financial Group.
Hasnita, who holds a PhD in Nuclear Physics from Oxford University, started her career at Coopers & Lybrand Deloitte, London as an actuary. She is also a member of the Institute of Actuaries.
Additionally, the Prime Minister's office also announced the appointment of a new Mara Council which will be effected on Oct 1.
The Council will comprise Professor Tan Sri Dzulkifli Abdul Razak, Dr Nungsari Ahmad Radhi, Datuk Wira Ameer Ali Mydin, Datuk Syed Tamim Ansari Syed Mohamed, Tengku Tan Sri Mahaleel Tengku Ariff and Zakri Khir.