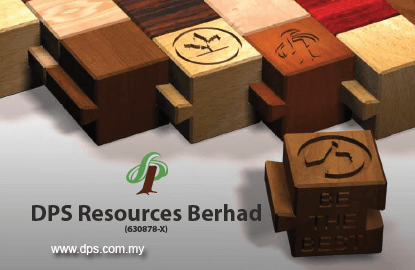 KUALA LUMPUR (April 28): DPS Resources Bhd's (DPS') wholly-owned unit Shantawood Sdn Bhd (SSB) has inked a joint venture agreement to complete a mixed development on a piece of freehold land in Tanjung Minyak, Melaka, that has a gross development value of RM166.3 million .
DPS said the proposed JV will raise the estimated GDV for DPS's property development projects from RM23.34 million to RM189.61 million, which is expected to sustain the property development segment of the DPS group for the next six years.
It added that the property diversification would reduce its dependency on its manufacturing segment.
Meanwhile, DPS said Shantawood's joint-venture with landowner Biotrend Estate Sdn Bhd (BESB) is to develop the 15.37 hectares land, using an existing master plan endorsed by Majlis Bandaraya Melaka Bersejarah on Jan 25, 2013, and extended on July 24, 2015.
"Based on the existing master plan, the estimated GDV and gross development cost (GDC) for the project is approximately RM166.28 million and RM119.20 million respectively, yielding an estimated profit of approximately RM47.08 million to SSB," it said.
The landowner's entitlement is RM40 million. The actual GDV and total cost will depend on the final architectural design and progressive development of various components, DPS added.
The plan features 37 units of two-storey shop-offices, 182 units of single-storey terrace houses, 80 units of single-storey semi-detached houses, and six units of single-storey bungalow houses.
It will also include 71 single-storey low-cost terraced houses, and one block of four-storey low-cost flat that holds 168 units.
Initially, the land was to be developed by Pinggiran Jati Sdn Bhd (PJSB), but due to financial constraints, PJSB had transferred its rights, title, interest and obligations to Shantawood on Aug 23, 2015.
The development is expected to commence in January 2017, and shall be completed within 60 months.
"It is expected to be funded by a combination [of] bank borrowings and/or internally-generated funds," the group said, adding that the JV is expected to contribute positively to its future earnings and financial position.
DPS closed half sen or 5% higher at 10.5 sen today, for a market capitalisation of RM61.7 million.