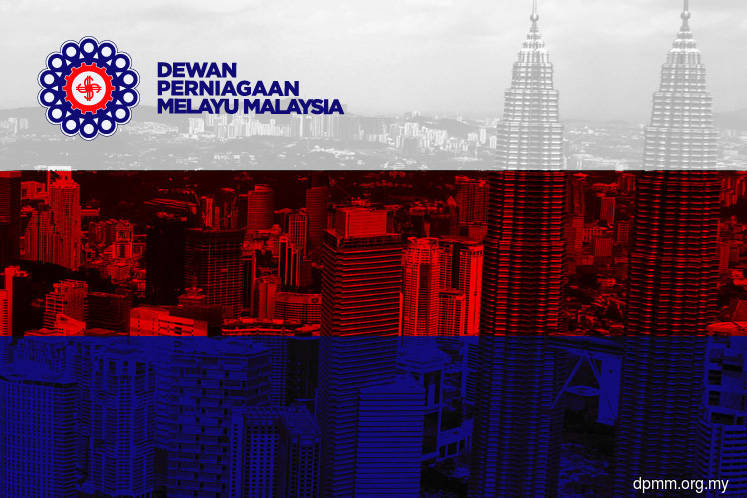 KUALA LUMPUR (Aug 14): The Malay Chamber of Commerce Malaysia (DPMM) has been suspended by the Registrar of Societies (RoS) over questions surrounding its annual general meeting (AGM).
An official from DPMM president Rizal Faris Mohideen Abdul Kadir office, when contacted, confirmed the suspension but declined to give further details.
"Yes it is suspended but I do not know effective when," said the official, who spoke on condition of anonymity.
Checks revealed that DPMM has been temporary suspended effective July 31.
theedgemarkets.com is awaiting a response from RoS director-general Masyati Abang Ibrahim on the matter.
It was previously reported that there are two rival factions in DPMM, one aligned to Rizal Faris and another to Datuk Seri Syed Hussein Alhabshee, who was the deputy president.
Syed Hussein had claimed he was appointed as the new DPMM president last June, while Rizal Faris maintained that he was still the lawful president.
The allegation against Rizal Faris was that he had not been holding the AGM within the stipulated time under the law.
It was also alleged that former premier Datuk Seri Najib Razak had given RM5 million to DPMM just before the 14th general election last year, and that the money was deposited into the account of Yayasan DPMM Pulau Pinang Bhd, instead of DPMM's account, without the approval of the chamber's executive council.
As a result, a suit was filed by Syed Hussein's faction against Rizal Faris and DPMM secretary-general Don Nazwim Don Najib but it was subsequently withdrawn in June following Syed Hussein's purported win in the AGM.
Rizal Faris was also reported to have been quizzed by Putrajaya police on March 7 over the RM5 million that the chamber received from Najib.
Read also:
Syed Hussein: Rizal no longer DPMM appointed president, RoS record discrepancy 'purely technical'
Rizal Faris says he remains DPMM president after winning unanimous backing at AGM