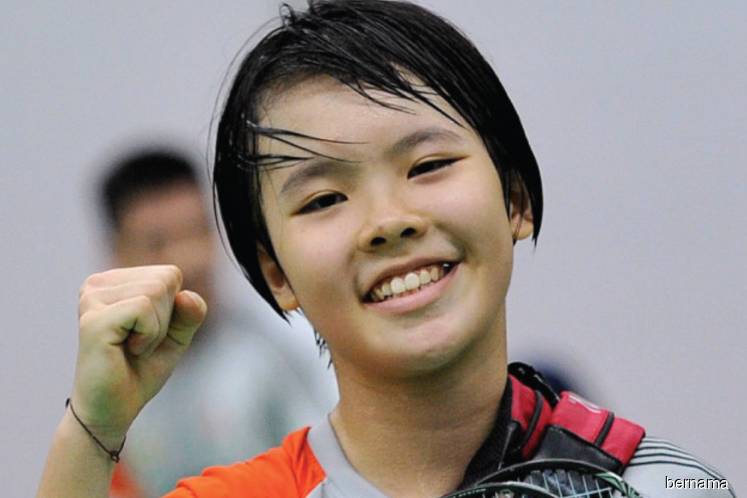 KUALA LUMPUR (Nov 19): National shuttler Goh Jin Wei's success in winning the World Junior Championships for the second time in Canada on Sunday has caught the attention of Deputy Prime Minister Datuk Seri Dr Wan Azizah Wan Ismail who said she was proud of the achievement.
"Congratulations, Goh Jin Wei, winner of the World Junior Championships in Canada.  Malaysia boleh!" said Dr Wan Azizah in her Twitter account today.
Jin Wei who was third seed in the championship, won it after beating Denmark's Line Christophersen  21-13 and 21-11 in the final match at the Markham Pan Am Centre, Canada.
Youth and Sports Minister Syed Saddiq Syed Abdul Rahman also said he was proud of Jin Wei's success in reclaiming the title after 2015.
"If you look at her development, she rarely loses the first set and the difference between her and her opponent was very big. In the finals, she won by 21-13 & 21-11. She's the future!," said Syed Saddiq in his Twitter posting.
His deputy, Steven Sim Chee Keong also expressed similar sentiments on his Twitter account, praising the young player for her success.
Meanwhile, former Youth and Sports Minister Khairy Jamaludin also congratulated Jin Wei for her outstanding performance in the Championships.
''Congratulations, Jin Wei! She had a dip in form after winning the World Juniors in 2015. She worked hard to bounce back, winning gold at @KL2017 (2017 Kuala Lumpur SEA Games). This year, she's back with Youth Olympic gold and another World Junior title. Hard work pays off,'' Khairy said.