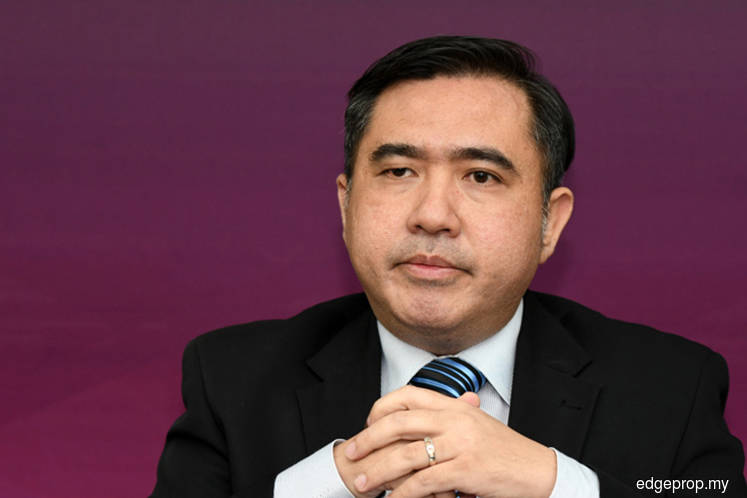 KUALA LUMPUR (Oct 16): Leaders from Barisan Nasional (BN) should respect the mandate from the people in 14th General Election and not attempt to replace the current government through any back-road approaches, says DAP's national organising secretary Anthony Loke.
"All is not well with them (BN), these are losers, so respect the decisions and mandates of the people on the Pakatan Harapan (PH) government," the Transport Minister told reporters at Parliament lobby today.
"Don't forget they lost in the last General Election, they were rejected by the people, so don't try to use back road (jalan belakang) to come back as Cabinet member," he said.
In a joint statement yesterday, PH said Umno politician Datuk Seri Hishammuddin Hussein and his fellow members have been campaigning for the idea of a government without the participation of DAP and Parti Amanah Negara (Amanah).
Loke, together with PH secretariat chief Datuk Saifuddin Abdullah, PKR secretary-general Datuk Seri Saifuddin Nasution, Parti Pribumi Bersatu Malaysia secretary-general Datuk Wira Marzuki Yahya, and Amanah's secretary-general Datuk Wira Anuar Tahir, signed off the statement.
Loke today said he does not intend to add more than what was mentioned in the statement.
"The statement is very clear. This government was elected by the people, through a General Election on May 9, 2018. This remains intact, and we are given the mandate to administer our country until the end of this term.
"This mandate must be respected by all parties, including the opposition, who lost in the election," he added.
See also: Stop blaming others for PH's internal issues, Hishammuddin says