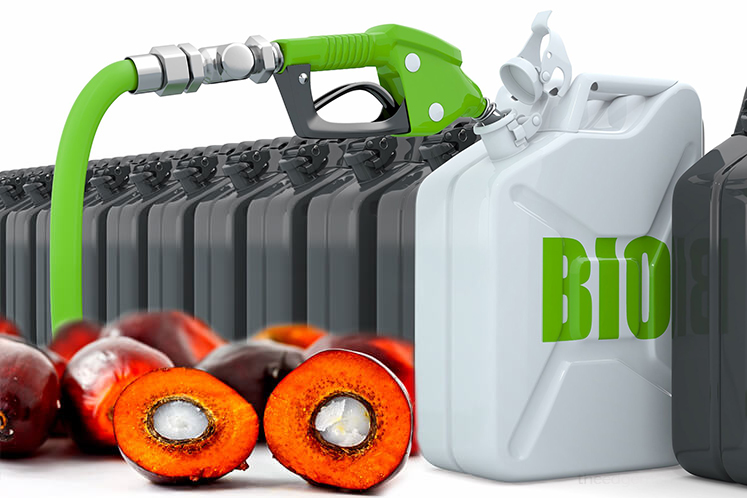 KUALA LUMPUR (Jan 16): Malaysia has called on European Union  countries to reject any move to hinder the use of palm oil biofuels, calling it "discriminatory and reeks of double standards".
In a statement today, Foreign Affair Minister Datuk Saifuddin Abdullah slammed the decision by the French National Assembly to exclude the use of palm oil as a biodiesel feedstock beginning December 2018, and to end tax incentives for palm oil by 2020.
"This seems to be based on the misguided perception and generalisation that palm oil is linked to deforestation," he said.
He pointed out that palm oil is among the most efficient and cost-effective oilseed crops.
"Many other oilseed crops provide less oil yield per hectare compared to palm oil.
"It is ironic that other oil crops are not subject to the same stringent requirements demanded for palm oil. This is discriminatory and reeks of double standards," he said.
On the other hand, the country remained hopeful of engaging "with sincere and friendly partners" to come up with a just solution on the ongoing debate over the commodity, Saifuddin said.
A letter by Prime Minister Tun Dr Mahathir Mohamad to the French Prime Minister has been handed over to the French Ambassador in Kuala Lumpur on Jan 14.
"The letter explains Malaysia's position on the French National Assembly's decision regarding the declassification of palm oil as a biodiesel feedstock in the country," said Saifuddin.
Malaysia is the second largest producer of palm oil in the world after Indonesia.
The country, Saifuddin said, is "acutely aware" of the environmental challenges, and argued that the nation is "working hard" to do its part.
The Minister assured that every drop of palm oil produced in Malaysia will be certified sustainable by 2020 considering the Malaysian Sustainable Palm Oil (MSPO) certification scheme, which is currently mandatory.
"It would be unfair not to recognise that Malaysia has made considerable progress in its journey towards sustainability.
"Much of Malaysia's surface area is being successfully retained as forest land, and is protected. Current national forest cover has been acknowledged at nearly 55.3% of total land area in the country," he said.
"This is far higher than the forest cover in most large European countries including France, Germany, Italy and the UK," he added.
On the termination of tax incentives, Saifuddin described it as a "de facto ban" as it would hike prices by  30%-40% and make it highly uneconomical.
"This move will indirectly favour Europe's long-term products specifically rapeseed and sunflower oils," he added. "No other oilseed or oil-bearing crop was negatively targeted as the oil primary has."
Saifuddin also provided other arguments on why the EU should not hinder the use of palm oil biofuels.
"The move may infringe WTO [World Trade Organisation] rules, and goes against the spirit of globalisation and free trade, of which the EU countries have been so keen to promote and protect," he said.
Additionally, Saifuddin pointed out that no studies have concluded that palm oil has adverse impact on health, as some have claimed.
"In fact, there have been many more studies that prove the health benefits of palm oil," he said.
Saifuddin reminded the EU of its strong diplomatic and economic ties with Malaysia, and called for the partner countries "to treat us and our people as it would want themselves to be treated".
"Our strong ties are underpinned by our common values of justice, fairness and trust.
"In this context, such a discriminatory measure would undermine these values and only by working together will make fair solutions for all stakeholders involved, including the earth's ecosystem," he said.