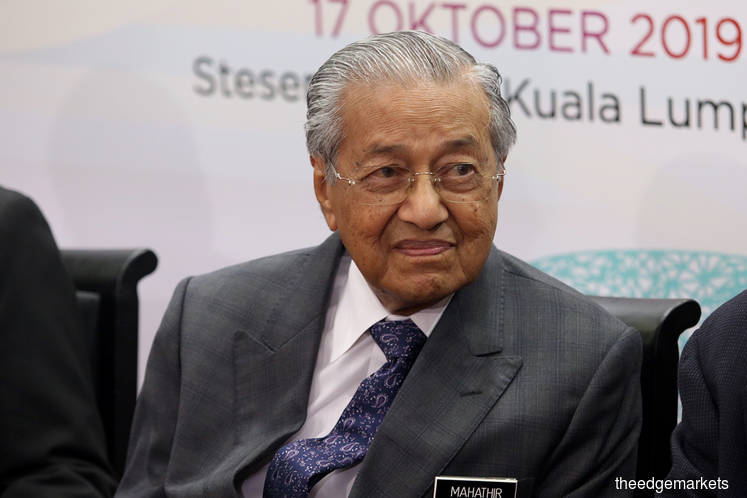 KUALA LUMPUR (Nov 21): Prime Minister Tun Dr Mahathir Mohamad said words will be exchanged with members of parliament (MPs) who failed to show up at Dewan Rakyat proceedings, even though their attendance is being monitored.
Dr Mahathir said this is not the first time Parliament proceedings had started late due to a lack of quorum at the lower house.
News reports said there were only 24 MPs in the 222-seat Dewan Rakyat as of 10am yesterday before the start of the question and answer session, which is short of the minimum 26 required.
"This is the second time that there is not enough quorum. We will have to talk to the members of parliament.
"They were very anxious to be candidates for the [general] election, but after having been elected, they are not behaving as if they really are serious about serving the people," he said.
When asked if the absence of MPs should be read as a "rebellious" act against his leadership, Dr Mahathir told reporters on the sidelines of the International Social Well-being Conference 2019 that he hoped any such feelings can be expressed openly instead.
"There are many other ways of expressing their views. If they don't like me, they can say so openly.
"I am subject to criticisms, as usual, because when you become a leader, you must expect to be criticised," he said.
On the reshuffling of cabinet, Dr Mahathir said he will convey his intentions when the Pakatan Harapan presidential council meeting is next held.
Read more:
Parliament proceedings start late due to lack of quorum
PKR wants Azmin to explain in person his absence from meetings
Tun Mahathir hints about possibility of Cabinet reshuffle
'BN MPs met with Azmin to seek higher allocation'
Dr Mahathir says heard about Azmin's meeting 'but don't know what they talked about'
Several members of Parliament meet at Azmin's residence tonight