This article first appeared in The Edge Financial Daily, on October 9, 2018.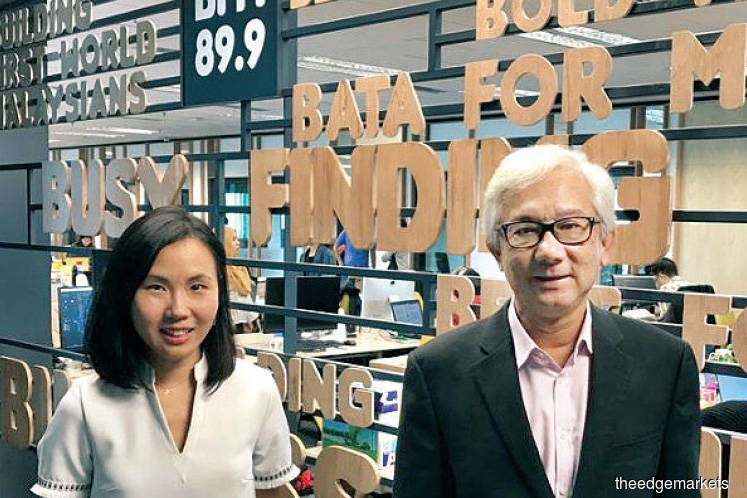 KUALA LUMPUR: Political parties should not be prevented from owning media companies and should be free to compete for readers, said The Edge Communications Sdn Bhd publisher and group chief executive officer Ho Kay Tat.
"I don't believe in having this restriction. I believe anyone who wants to invest [in] or start a media company should have the right to do it," he said in an interview with The Breakfast Grille show host Joyce Goh yesterday.
"Why should we say political parties cannot own media? Let everyone compete and ultimately the public will decide which media works and which doesn't, rather than restrict anyone from owning media," Ho said in the interview on BFM Business Radio.
"For us, we have always seen ourselves as being very independent because we are not controlled by any political parties. We have always been able to operate independently."
The issue has been in focus following Communications and Multimedia Minister Gobind Singh Deo's statement that political parties should stay away from owning media companies to improve the quality of journalism in the country.
"I have always been clear on this — we should avoid ownership of media by political parties but of course the decision to outlaw it has to be decided by this government," Gobind said in August.
On the outlook for the media industry, Ho said media companies in Malaysia have been affected by digital disruption from global technology giants such as Facebook, Google and YouTube. Additionally, their performance has been dampened by a cyclical downturn.
"Some of our leading media companies like The Star and Media Prima have had their market cap dropping about 70% in the last two years," he said. "Astro is also beginning to see the effect, so the challenges are tremendous for media companies in Malaysia right now."
Malaysian news media companies are hurting, according to Ho. Going forward, the print media will still be around but the Malaysian market could not support many titles, he said.
"I can't imagine and fear the day where all news media companies in Malaysia die and close shop because they cannot survive the onslaught of Google and Facebook. That will be a disaster and a sad day for Malaysia."