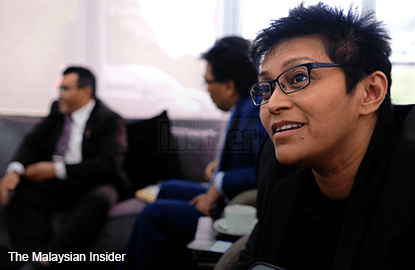 (Oct 19): Parliament's Public Accounts Committee (PAC) should not be politicised if federal lawmakers want the bipartisan panel to come out with impartial results, said minister in charge of Parliament, Datuk Seri Azalina Othman Said.
The minister in the Prime Minister's Department said the committee was tasked with finding out the truth.
"PAC should not be politicised, because it was given the responsibility to look for the truth.
"If it is politicised and used by political parties, whatever decisions it makes will be questioned further," she said in winding up the debate on the motion to appoint Datuk Hasan Arifin as the PAC chairman.
Hasan replaced Datuk Nur Jazlan Mohamed, who was elevated as deputy home minister, during the Cabinet reshuffle in late July.
The PAC probe into controversial 1Malaysia Development Berhad (1MDB) was frozen when its then chairman, Nur Jazlan, and three other members were elevated to the cabinet in a reshuffle in late July.
The state investment vehicle had amassed RM42 billion debts since it started operations in 2009 and is currently under other investigations as well for alleged financial improprieties.
The brainchild of Prime Minister Datuk Seri Najib Razak, the firm has come under fire from both opposition members and former prime minister Tun Dr Mahathir Mohamad. – The Malaysian Insider