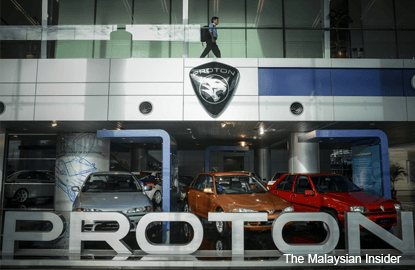 (Dec 1): Proton should not be blamed? for the high prices of other marques, Tun Dr Mahathir Mohamad said today.
The national carmaker chairman, Tun Dr Mahathir Mohamad, said the fault was with the government, which slapped hefty taxes on cars to raise revenue and discourage people from buying biger-capacity cars.
"For example, if you buy a Mercedes (-Benz), it has nothing to do with Proton. The government imposes almost 300% tax on big cars," Dr Mahathir told a press conference at the Proton Centre of Excellence in Shah Alam today.
He added that the national carmaker could not compete with "giants" and likened the company to a football team of children going up against Manchester United or Liverpool.
"If you have a football team consisting of 12-year-olds and ask them to play against Manchester United or Liverpool, you know the result. So that is what we are up against."
The former prime minister hit out at the government for not supporting or encouraging Proton financially in its bid to produce electric cars.
"There is no government support for us. We were supposed to receive money for design (as well as) research and development, (but) we didn't receive it.
"Yet we spent our own money to produce hybrid, electric cars. We need money to produce electric cars because this is our promise to the government."
Dr Mahathir said Proton's electric car manages to achieve 313km per charge, a feat other electric cars failed to achieve, but it received no encouragement from the government.
"We need some, not support, but encouragement to do this."
Dr Mahathir also claimed that certain media were trying to bring Proton down.
"There is almost like a campaign being carried out for Malaysians to buy Proton last.
"It's very clear, in certain media, they are telling people 'Don't buy Proton'." – The Malaysian Insider