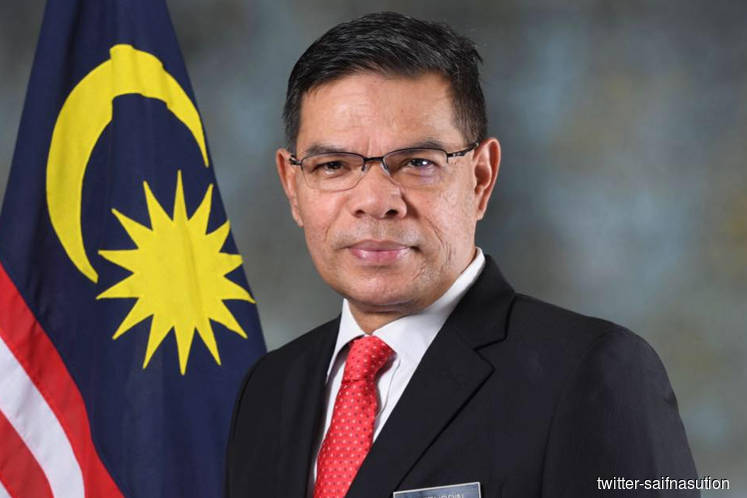 PUTRAJAYA (May 29): Tenaga Nasional Bhd (TNB) should have their electricity meters calibrated to ensure accuracy, said the Ministry of Domestic Trade and Consumer Affairs (KPDNHEP).
Its minister Datuk Seri Saifuddin Nasution Ismail said this was important to correct any weaknesses and ensure that electricity do not surge suddenly in the future.
"KPDNHEP has a monitoring body to ensure that its weighing machines are certified. It would be better if the same system is used for electricity and water meters, if there isnt any now," he told reporters after attending an event organised by the Islamic Economic Development Foundation (YaPEIM) here today.
Saifuddin said the issue of the surge in electricity bills had the attention of the Cabinet meeting today, brought up by Prime Minister Tun Dr Mahathir Mohamad himself.
He said according to Energy, Science, Technology, Environment and Climate Change Minister Yeo Bee Yin, the matter had affected about 1.7 million account holders.
"Yeo also said steps were being taken to correct the situation and find out what caused it. She also instructed TNB to resolve the issue," he said.
Saifuddin added that TNB should resolve the matter immediately for the sake of the consumers.
"I believe TNB has its own methods. If the consumer has paid, I hope TNB will give a rebate in the next bill and issue a new one to the consumers who have not yet paid," he said.