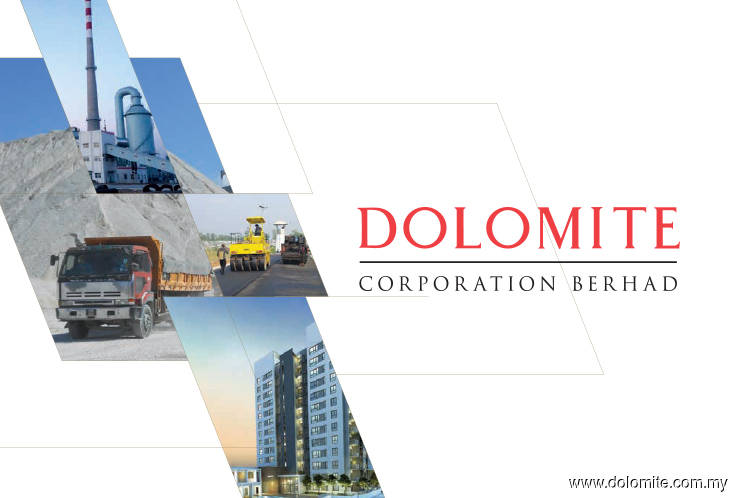 KUALA LUMPUR (June 4): Shares of Dolomite Corp Bhd surged as much as 250% in active trade this morning after the loss-making company announced a plan to sell its entire equity interest in Dolomite Granite Quarry Sdn Bhd to Sunway Holdings Sdn Bhd for RM125 million, which is more than 50% of its market capitalisation of RM54.14 million. 
Its shares opened at 12 sen, four sen premium to its previous closing price of 8 sen.
At 10.02am, Dolomite rose 15.5 sen or 193.75% at 23.5 sen, and was third on the top gainers' list this morning. 
Dolomite also one of the most actively traded lists with its trading volume soaring to 16.54 million shares — the highest in three years.
On Monday, Dolomite Corp Bhd announced its wholly-owned unit Dolomite Industries Co Sdn Bhd (DICSB)  had entered into a share sale agreement with Sunway Bhd's wholly-owned unit Sunway Holdings Sdn Bhd, for the proposed sale of its entire stake in Dolomite Granite Quarry Sdn Bhd for RM125 million.
Upon completion of the sale, RM92 million of the proceeds will be used for payment of redemption sum to Maybank Labuan, while the balance will be used to facilitate the fees involved in the transfer of lands to settle debts with creditors of DGQSB, payment of income tax and royalty payable, among others.
"The proposed disposal allows the company to unlock the value of its quarry assets. The proceeds from the proposed disposal is expected to reduce the group's gearing, after the utilisation of the advance for payment of redemption sum to Maybank Labuan.
"The loans secured from Maybank Labuan to Dolomite Power Shandong (HK) Limited had been utilised for the construction of a thermal power plant in Shandong province of China," Dolomite said.