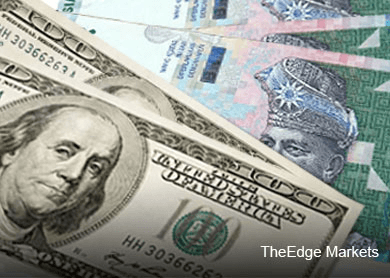 NEW YORK (March 18) - The dollar slid against most major currencies on Wednesday as investors continued to pare back over-extended greenback positions ahead of a key U.S. Federal Reserve statement later in the day following the Fed's two-day policy meeting.
Market participants are anticipating the Fed will likely drop the word "patient" from its statement with respect to raising interest rates, which could pave the way for a rate increase in June or September this year.
"The key risk for the dollar is that either the Fed remains patient, replaces that term with equally cautious language or highlights the potentially negative impact of a strong dollar on the economic recovery," said Omer Esiner, chief market analyst at Commonwealth Foreign Exchange in Washington.
"Any statement by the Fed that effectively pushes out the timeline for an eventual rate hike in the U.S. would likely send the dollar broadly lower."
Sterling, meanwhile, fell as the latest Bank of England minutes showed the UK central bank was in no rush to normalize rates. The pound was last at $1.4671 against the dollar, down 0.5 percent.
In midmorning trading, the dollar was down 0.2 percent against the yen at 121.16 yen. It was also 0.7 percent lower versus the Swiss franc at 0.9993 franc, and was weaker against the euro, which last traded up 0.1 percent at $1.0605.
Despite expectations that the U.S. central bank will signal a rate increase later this year, the market was wary.
"Although the U.S. economy has been doing considerably better than the rest of the G7 universe, the most recent data has shown deceleration," said Boris Schlossberg, managing director of FX strategy at BK Asset Management in New York.
"That, coupled with the dollar's extraordinary strength over the past few months, may give Fed pause with respect to tightening."
Meanwhile, the Swedish crown plunged against the euro and dollar on Wednesday after Sweden's central bank cut domestic interest rates to -0.25 percent and launched a new round of quantitative easing to prop up a struggling economy.
The euro rose to its highest since late February against the Swedish crown. It was last up 1.6 percent at 9.3534. The dollar, meanwhile, soared to its strongest level against the crown in six years, trading up 1.6 percent at 8.8194 .