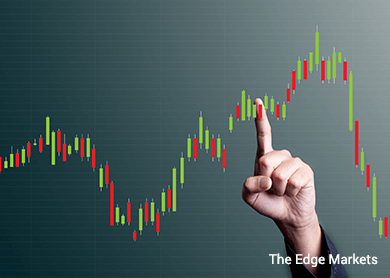 NEW YORK/LONDON (June 2): The euro strengthened against the U.S. dollar, which was on track on Tuesday to post its biggest one-day loss against the single currency since mid-March, on expectations that Greece would reach a deal with its creditors.
Greece's creditors are close to finishing a draft agreement to put to the leftist government in Athens, a source close to the talks said on Tuesday, injecting new momentum into long-running negotiations to release aid for the cash-strapped country. Athens is close to running out of money and has threatened to default on an International Monetary Fund payment this week without a deal.
"It's certainly my expectation that within the next two days you're going to see a further reprieve granted for Greece, and the standoff will have ended," said Douglas Borthwick, managing director at Chapdelaine Foreign Exchange in New York.
He said the euro would probably hit $1.15 in the wake of a Greek deal as more traders who had bet against the currency repurchase it to cover their short bets.
The euro rose nearly 2.5 percent against the dollar and hit a more than one-week high of $1.11950. This reversed the dollar's gains on Monday against the euro, which were the biggest in nearly a week, after stronger-than-expected U.S. data raised expectations of a 2015 Federal Reserve rate hike.
The euro's rise on Tuesday weighed on the dollar broadly. The greenback dipped against the yen after reaching a 12-1/2-year peak of 125.070 early in the session and hit a more than one-week low against the Swiss franc at 0.93130.
"There's obviously some drag effect from euro/dollar," said Alan Ruskin, global head of FX strategy at Deutsche Bank in New York.
The dollar hit a session low of 123.750 yen after an unexpected drop in new orders for U.S. factory goods in April and comments from Federal Reserve board member Lael Brainard that the U.S. economy's recent poor performance might be more than transitory.
The euro was last up 1.81 percent against the dollar at $1.11205. The dollar was last down 0.58 percent against the yen at 124.080 yen and down 1.21 percent against the franc at 0.93400 franc.
The dollar index, which measures the greenback against a basket of six major currencies, was down 1.3 percent at 96.130.