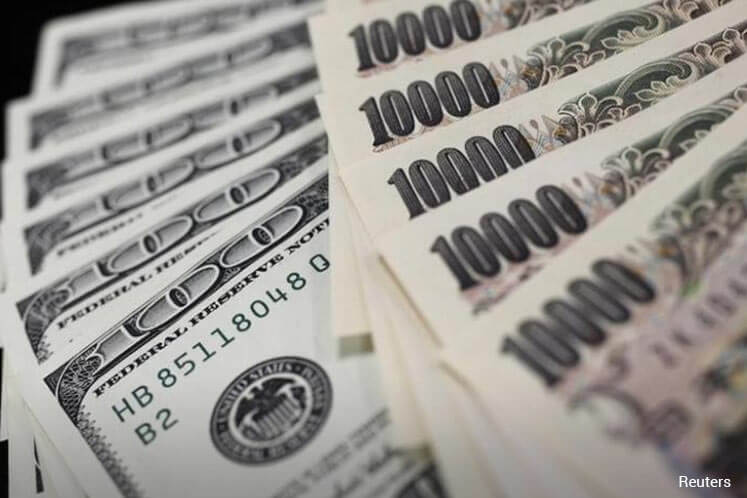 TOKYO (March 23): The dollar nudged up from four-month lows against the yen early on Thursday, although U.S. President Donald Trump's struggle to push through a healthcare bill could weigh on any recovery in the greenback.
The U.S. currency has struggled this week as growing doubts over Trump's ability to push through with economic policies triggered broad risk aversion and buffeted equities. U.S. Treasury yields declined in turn, eroding the dollar's interest allure.
Financial markets' immediate focus is on whether Trump can gather enough support at a vote later in the day to pass a bill to rollback Obamacare, one of his key campaign pledges.
Trump's plan faces resistance from some conservative Republicans who view it as too similar to Obamacare, and from moderates concerned it will hurt some voters.
"The vote on Obamacare is a litmus test for Trump. If he can't push through the bill (on Obamacare), it would further damage stocks. It also raises the risk of his other policies, like tax cuts, being delayed," said Masafumi Yamamoto, chief forex strategist at Mizuho Securities in Tokyo.
"So today's vote is of main importance to the currency market."
With global equities buffeted by risk aversion this week -Wall Street on Tuesday suffered its worst day since Trump's election - the dollar has struggled notably against the yen, often sought by investors due to its perceived safe-haven status in times of market tumult.
The dollar was up 0.2 percent at 111.345 yen, enjoying a bit of respite after sliding to a four-month low of 110.735 on Wednesday, when it fell for the seventh straight session.
The euro inched down 0.1 percent to $1.0789 after advancing to a seven-week high of $1.0825 overnight.
The common currency has been supported this week on growing expectations of a tightening in European Central Bank monetary policy this year, and on bets that the anti-euro candidate Marine Le Pen will be defeated in the French presidential elections.
The dollar index against a basket of major currencies was up 0.1 percent to 99.791 after its descent to a seven-week trough of 99.457 the previous day.
The pound was a touch lower at $1.2472 but still in reach of a one-month high of $1.2507 scaled on Wednesday.
Sterling briefly dipped on Wednesday following what the police described as a "marauding terrorist attack" in London, but it recovered when there were no reports of other separate incidents.
The Australian dollar was down 0.2 percent at $0.7665 and the New Zealand dollar was steady at $0.7040 . - Reuters