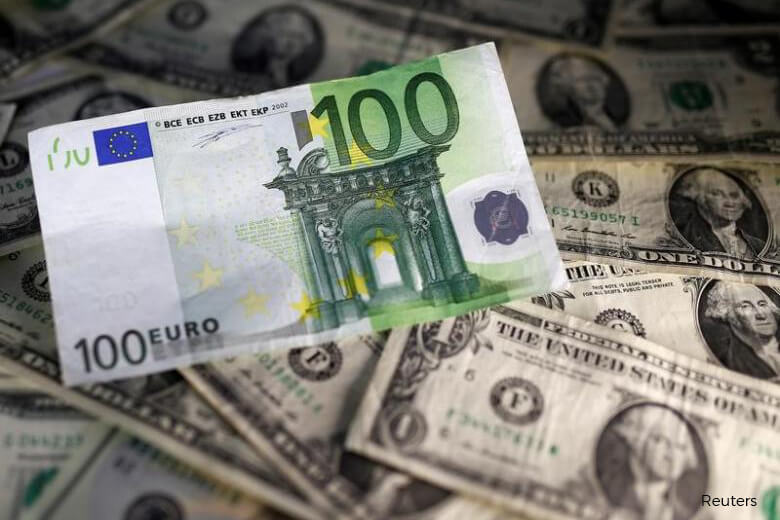 TOKYO (April 11): The dollar fell in Asian trading on Tuesday, as concerns over tensions with North Korea and Syria weighed on U.S. Treasury yields and offset expectations of U.S. interest rate hikes.
The dollar index, which gauges the U.S. currency against a basket of six major peers, edged down 0.1 percent to 101.950 .
The dollar dropped 0.2 percent to 110.68 Japanese yen , moving away from its overnight high of 111.57. It remained solidly in the 110.11-112.19 range in which it has traded since late March.
China and South Korea agreed on Monday to impose tougher sanctions on North Korea if it carries out nuclear or long-range missile tests, a senior official in Seoul said, as a U.S. Navy strike group headed to the region in a show of force.
The possibility of U.S. military action against North Korea in response to such tests gained traction following last week's U.S. strikes against Syria in retaliation for a chemical weapons attack on civilians by President Bashar al-Assad's forces.
The benchmark 10-year yield fell to 2.353 percent in Asian trading, from its U.S. close of 2.361 percent on Monday.
"U.S. interest rate increases and the Fed's balance sheet reduction remain key factors on which people are taking dollar positions," said Mitsuo Imaizumi, Tokyo-based chief foreign-exchange strategist for Daiwa Securities.
"But there is position-squaring whenever risk aversion rises," he said. "Whenever there is any news about terrorism, or Syria, or North Korea, there is some adjustment of positions."
The Federal Reserve's plans to raise U.S. interest rates gradually are aimed at sustaining full employment and near-2-percent inflation without letting the economy overheat, Fed Chair Janet Yellen said on Monday, reinforcing the central bank's message and offering no fresh clues on the policy outlook.
The euro was steady on the day at to $1.0599 after plumbing $1.0568 overnight, its lowest level since March 9, amid uncertainty ahead of France's upcoming presidential election.
Opinion polls indicate far-right candidate Marine Le Pen and centrist Emmanuel Macron will come out ahead in the April 23 first round and make it to the May 7 run-off, with Macron winning. But leftist firebrand Jean-Luc Melenchon has seen his ratings surge and conservative Francois Fillon, damaged by a nepotism scandal, has also regained some lost ground.
Le Pen drew protests from her election rivals and the Israeli government on Monday by denying the French state's responsibility for a mass arrest of Jews in Paris during the second World War. - Reuters