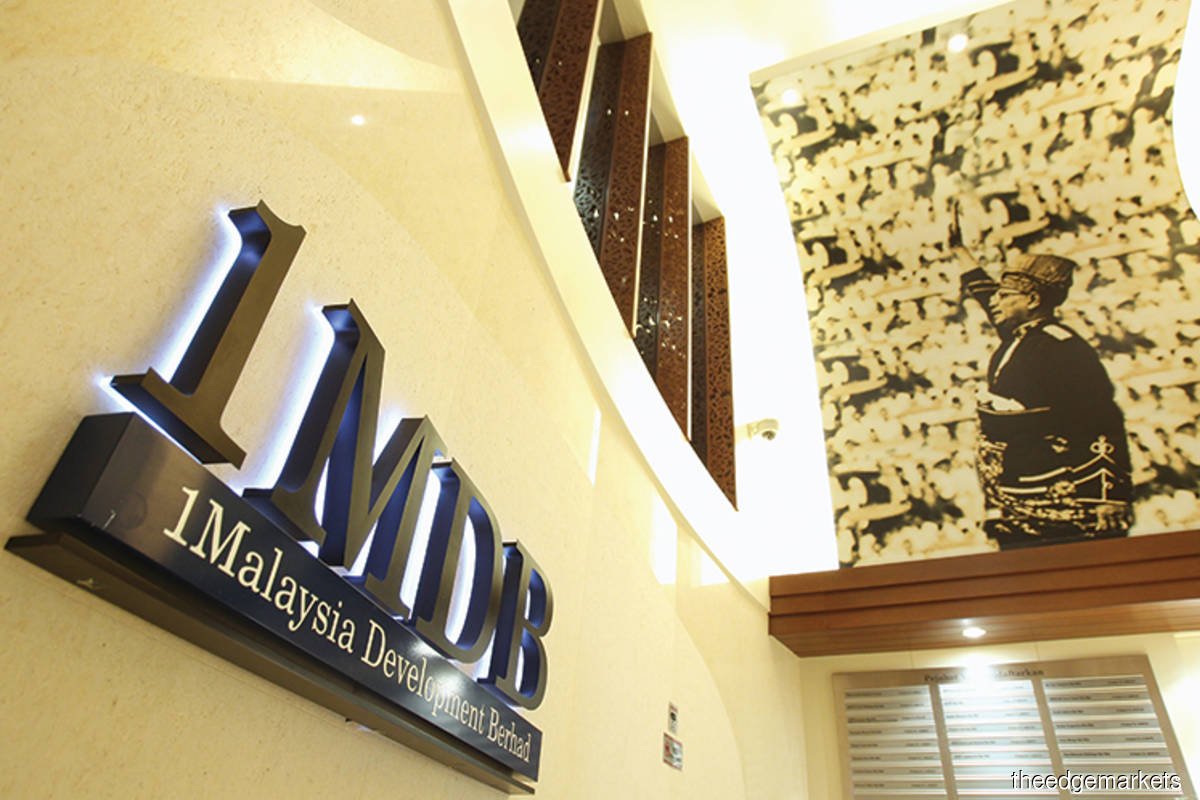 KUALA LUMPUR (July 12): The purchase of luxury superyacht Topaz, which is estimated to be worth US$688 million (RM2.96 billion), was partially funded by monies linked to the now-defunct sovereign wealth fund 1Malaysia Development Bhd (1MDB).
According to a report by The Straits Times, this was revealed in a June 30 filing the DOJ had made to a federal court in California.
The department made the 208-page filing to obtain a ruling allowing it to seize assets which include two paintings by Andy Warhol, a Jean-Michel Basquiat piece of art, and an apartment in Paris that were acquired with 1MDB funds as well as millions of dollars from Swiss bank accounts.
It is unclear if the DOJ is seeking to stake its claim in the superyacht, as part of ongoing efforts to forfeit assets from 1MDB, or if Malaysia will be lodging a claim for the yacht, said the newspaper.
The Topaz has been renamed The A+, and is ranked as the seventh-largest yacht in the world, according to Robb Report.
The DOJ filing stated that fugitive financier Low Taek Jho, who is better known as Jho Low, had chartered The A+ at least five times between 2013 and 2014, at locations which include Nice in France, Ibiza in Spain, New York and around the Brazilian coast.
"Last week's disclosure by the DOJ in a 280-page filing could tip the scales in Malaysia's favour because the revelations over the funding of the Topaz purchase now formally links the 1MDB affair to a top United Arab Emirates official," said the report.
This is because the filing could aid Malaysia in its current legal tussle with Abu Dhabi in the London courts as it seeks to recover assets from 1MDB.
According to the filing, a private concern named Oceanus Maritime Ltd, took possession of The A+ in August 2012 after paying US$688 million for the vessel.
The beneficial owner of Oceanus Maritime was identified as Emirati Official 1, who is a United Arab Emirates (UAE) public official in a senior leadership role in Abu Dhabi-owned International Petroleum Investment Company (IPIC), said the filing.
According to portals and publications that focus on super luxury yachts, the owner of the yacht is Sheikh Mansour bin Zayed Al Nayan, who is Abu Dhabi royalty and deputy prime minister of the UAE.
Sheikh Mansour, who also owns the Manchester City football club in the UK, had served as the chairman of IPIC during its dealings with 1MDB.
The filing stated that Oceanus Maritime paid for the yacht largely through a 400 million euro-loan from Deustche Bank, then proceeded to repay the loan in tranches through funds misappropriated from 1MDB by two former IPIC executives, Khadem Al Qubaisi and Badawy al Husseiny.