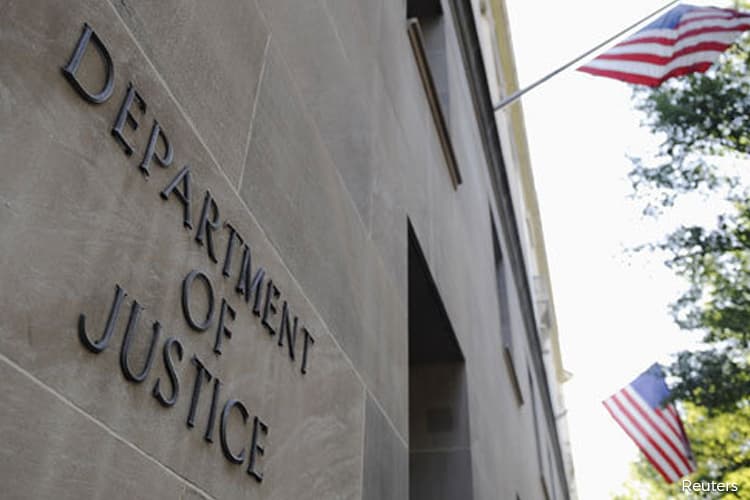 KUALA LUMPUR (May 2): The custodian of a set of 1MDB-linked jewellery items — allegedly given to Evelyn Goh, the mother of fugitive businessperson Low Taek Jho — has agreed for it to be returned to the country.
Citing a May 1 court filing it sighted, news portal Malaysiakini reported this morning that the US Department of Justice (DOJ) stated that it has reached an agreement with the custodian for the return of a pair of diamond earrings and a matching diamond ring worth nearly US$1.7 million.
However, the portal added that the department did not name the custodian in question.
"This transfer of the defendant's assets shall not be construed as an admission of wrongdoing or liability on the part of the current custodian or any other party.
"Once the government is in possession, custody, or control of the defendant's assets pursuant to Supplemental Rule G of the Supplemental Rules for Admiralty or Maritime Claims and Asset Forfeiture Actions, the government will move forward towards default of the defendant assets," the filing read.
Malaysiakini said it was reported last November that the DOJ planned to seek the cooperation of Thai authorities to serve a warrant for the jewellery, as Goh is believed to be residing there.
On June 15, 2017, the DOJ filed civil forfeiture suits on a range of assets believed to have been purchased using funds misappropriated from 1MDB and funnelled through the US financial system, including the jewellery.
The department alleged that Low used money diverted from 1MDB's 2012 bond issuances to purchase the jewellery for US$1,695,475 from jeweller Lorraine Schwartz Inc.