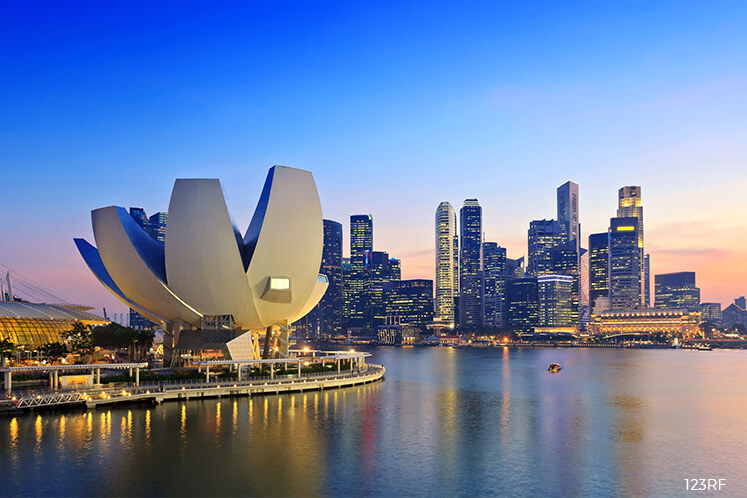 SINGAPORE (June 23): Whether you are a corporate banker or a bootstrapping entrepreneur, it is impossible to avoid the 21st century spin on automation: Artificial Intelligence (AI).
Simply put, AI is the tech industry's attempt to humanise computers.
The terms "deep learning" and "machine learning" are approaches in the field of AI to solve problems such as  how to make software programs understand human syntax or how to teach robots to react differently to different situations.
Well-known examples of AI at work include the Google Assistant on Android phones and Apple's Siri. But AI systems are also being used to stop cyberattacks, diagnose diseases, trade stocks and boost productivity. 
For example, Deutsche Telekom and Royal Bank of Scotland Group have replaced call centres with chatbots in the hope of cutting billions of dollars in costs over the next few years.
According to PitchBook data, AI start-ups may be acquired at much higher valuations than other start-ups. For instance, most tech acqui-hires are made at US$1 million (S$1.4 million) per employee.
It is no surprise, then, that global investment in AI is growing exponentially. IDC projects it will reach US$46 billion in 2020, from US$8 billion last year. Tech giants — from Google to Microsoft — are taking the lead.
Singapore's Southeast Asian neighbours are drawing major investments, too.
Chinese internet conglomerate Tencent Holdings has reportedly taken a stake in Indonesian ride-hailing company Go-Jek. And Alibaba's Ant Financial has invested in Thai conglomerate Charoen Pokphand Group's e-payment startup, Ascend Money.
If Singapore hopes to compete for funds, talent and other economic benefits in an increasingly globalised tech world, it will need to run much faster.
This week we speak to SGInnovate's CEO, Steve Leonard, who is pitching the country as a place to build deep tech companies.
Read the full interview in our latest issue of The Edge Singapore (Issue 785, week of June 26) now available at newsstands, bookstores, gas stations and 7-11 outlets.