This article first appeared in The Edge Malaysia Weekly, on December 28, 2020 - January 10, 2021.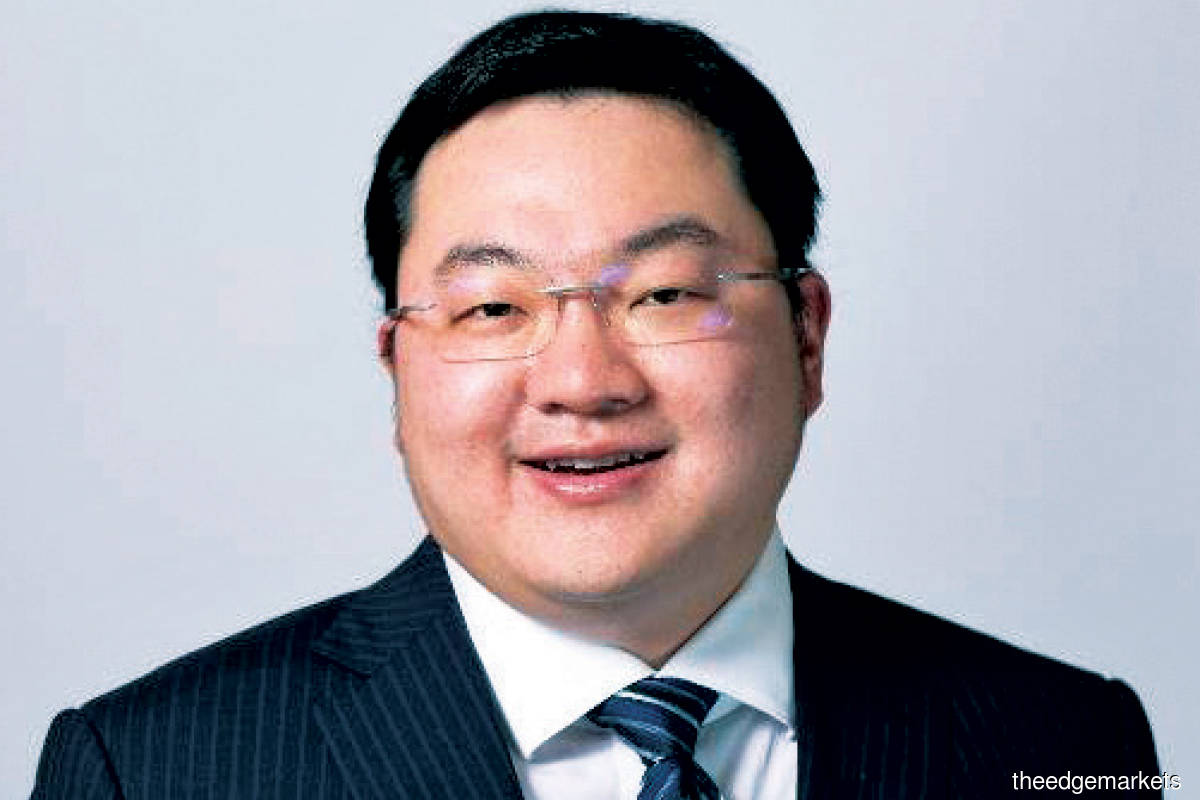 IN July, the Malaysian government reached an agreement with US investment bank Goldman Sachs over the multibillion-dollar 1Malaysia Development Bhd (1MDB) scandal. The deal was shrouded in secrecy and bound by confidentiality clauses, and criticised by opposition lawmakers as inadequate recompense for the bank's role in the massive theft of public monies.
While the Covid-19 pandemic was raging across Malaysia and the Movement Control Order was imposed by the government, a six-member team of executives and legal counsel from the US banking giant obtained special travel passes and visas to enter the country to thrash out a settlement deal with the newly formed Perikatan Nasional government.
The deal negotiated amounted to a US$2.5 billion cash payout by Goldman and a guarantee by the bank to return at least US$1.4 billion in assets linked to 1MDB bonds.
The discussions, which took place at a luxury hotel in the heart of the city, were helmed by Attorney General Tan Sri Idrus Harun and Finance Minister Tengku Datuk Seri Zafrul Aziz together with top lawyers representing the government and Prime Minister Tan Sri Muhyiddin Yassin.
It was reported that the negotiations had started with an impasse, as the bank, trying to maintain its global image, stood fast on a previous offer of US$1.75 billion made to the Pakatan Harapan government under the leadership of Tun Dr Mahathir Mohamad.
On day five of the negotiations, which took six days, Goldman agreed to cough up US$2.5 billion in cash and guarantee that Malaysia would get US$1.4 billion from the seizure of missing 1MDB assets.
Some saw it as a breakthrough for Muhyiddin's five-month-old government, but others, including former Attorney General Tan Sri Tommy Thomas, insisted Goldman had been let off easy as Malaysia could have won far more given it had a strong case against the bank and specific directors. "We were confident that upon conviction, the trial court would, in addition to sending the individual directors to jail, order the Goldman Sachs companies and the individuals to pay compensation," Thomas said, noting that Malaysia's total exposure in principal and interest on the three bonds arranged by the bank amounted to US$9.6 billion.
The assets under the settlement were purchased by fugitive financier Low Taek Jho using siphoned 1MDB funds, and included the infamous 300ft superyacht Equanimity, a penthouse apartment in the heart of Manhattan, a luxurious mansion in Los Angeles and an Andy Warhol painting worth US$6 million.
For Goldman, the settlement allowed the bank to put the sordid chapter behind it as Malaysia agreed to drop all criminal charges against the bank and its executives.
Goldman had received a hefty fee of US$600 million from 1MDB for its help in arranging the issuance of three bonds amounting to US$6.5 billion over 2012 and 2013.
Of the funds raised, it was alleged that then-Goldman Sachs Asia partner Tim Leissner and parties in cahoots misappropriated US$2.7 billion and used part of the funds in bribes and kickbacks to government officials, including then-prime minister Datuk Seri Najib Razak, who received US$681 million in his personal bank account.
Najib is facing criminal charges for receiving and misappropriating these funds in the 1MDB trial that is currently ongoing at the Kuala Lumpur High Court in Jalan Duta.
One of the biggest critics of the deal was Mahathir, who said the bank owed the country more, in the region of US$9.6 billion, for its role in the bond issuance.
Mahathir's administration had pursued Goldman over the issue, filing criminal charges against the bank here while initiating civil action against it in the US. He pointed out that the US$1.4 billion negotiated by the current administration also included what was already recovered under the US Justice Department's kleptocracy action against 1MDB, of which US$620 million together with S$50 million had already been returned to Malaysia.
Oppositon MPs in parliament have also been pushing Muhyiddin to make public the full details of the settlement with the bank. However, his administration has refused to do so, citing confidentiality clauses.
Goldman's role in the 1MDB debacle
From 2009 to 2013, Goldman used its leverage and global reputation to make inroads into 1MDB.
As 1MDB's management willingly entrusted the US investment bank with handling proposed acquisitions, it was given carte blanche to structure its acquisition of energy assets amounting to billions of dollars as well as the requisite funding arrangements.
These damning admissions came from 1MDB's former CEO Datuk Shahrol Azral Ibrahim Halmi, who was a primary witness in Najib's 1MDB trial earlier this year.
The cosy relationship benefited Goldman immensely. In the acquisition of Tanjong Energy Holdings Sdn Bhd, for instance, 1MDB agreed to pay its banker a "success fee" of 0.5% of the asset value — incredibly, based on Goldman's own valuations.
In his testimony, Shahrol provided insight into Goldman's role in 1MDB and how one of its key operatives, Leissner, had used the state investment arm to secure kickbacks for himself, his close friend and now fugitive Low, and other co-conspirators, by siphoning off US$2.7 billion.
Goldman off the hook, Malaysia split over the settlement
With the settlement now done and dusted, those who support Muhyiddin as prime minister may view it as a success. However, detractors such as Mahathir and the opposition still question the secret deal and continue to say that Malaysia was short-changed.
Whichever way one looks at it, Goldman appears to have got the better end of the deal as it can now leave this sorry state of affairs in the past while the country will be saddled for many years to come with an enormous combined outstanding amount of RM44.5 billion in government-guaranteed debts owed by 1MDB.