This article first appeared in The Edge Malaysia Weekly, on December 28, 2020 - January 10, 2021.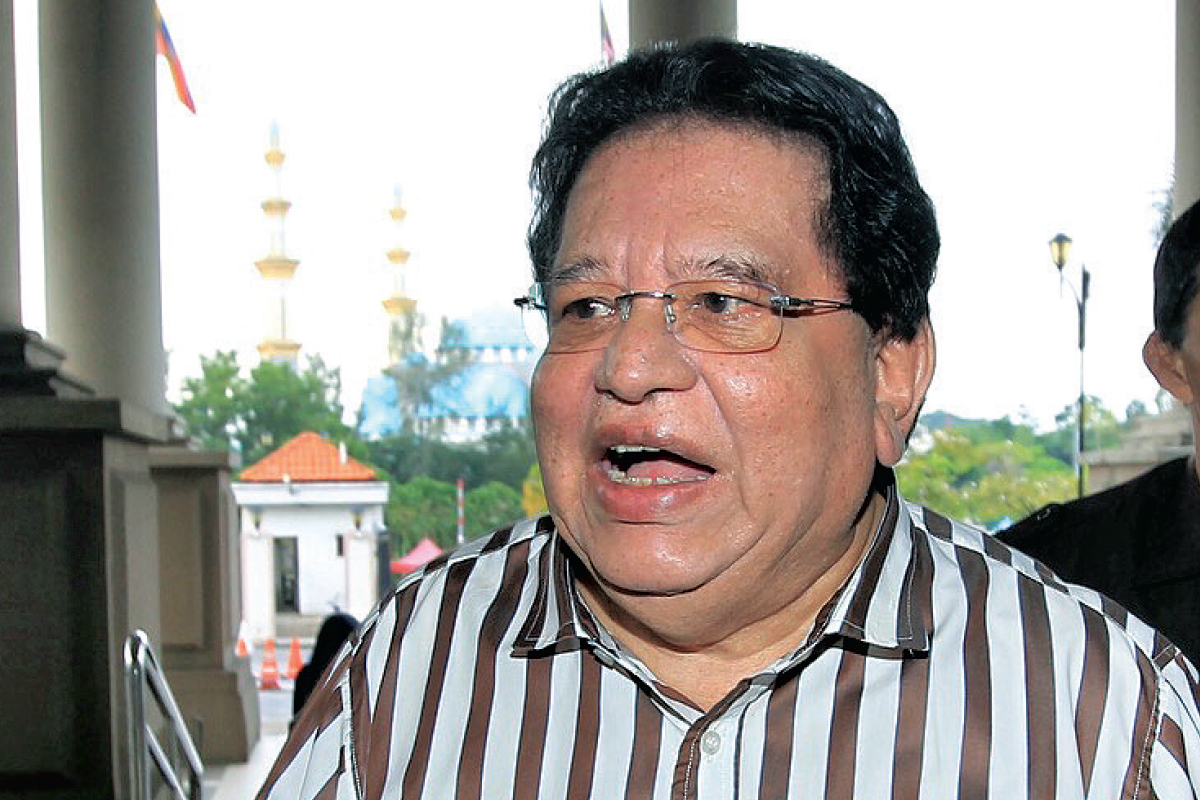 FOR Datuk Seri Tengku Adnan Tengku Mansor, it was a year of mixed outcomes in court.
The Umno strongman was found guilty of a RM2 million graft charge towards the year-end after the High Court found that the prosecution had proven its case beyond a reasonable doubt. But, only a fortnight earlier, he had been discharged on another corruption charge involving RM1 million.
On Dec 21, High Court judge Mohamed Zaini Mazlan sentenced the former federal territories minister to 12 months' jail and a fine of RM2 million, or in default six months' jail. However, the court granted him a stay of execution on both sentences.
Tengku Adnan, popularly known as Ku Nan, was accused of receiving kickbacks totalling RM2 million from Aset Kayamas Sdn Bhd (AKSB) managing director Tan Sri Chai Kin Kong during the former's term as federal territories minister.
The amount was received via a Hong Leong Islamic Bank cheque from the company, which was deposited into a CIMB account owned by Tadmansori Holdings Sdn Bhd.
Ku Nan is the largest shareholder of Tadmansori and he maintained that the RM2 million was a political donation for Umno and that he had received the donation on behalf of the party. The prosecution called a total of 23 witnesses to testify while the defence called four, including Ku Nan, who was ordered to enter his defence on Oct 14, 2019.
Both sides submitted more than 80 items as evidence, including the application documents of AKSB to develop federal territory affordable housing projects, a RM2 million cheque, bank statements, Umno annual statements and documents on the estimated expenditure for the Sungai
Besar and Kuala Kangsar by-elections held in 2016.
Ku Nan's RM1 million graft trial, which commenced in September 2019, was halted, as the prosecution applied for the accused to be discharged on Dec 7, 2020, amid a Malaysian Anti-Corruption Commission (MACC) complaint against one of the prosecution witnesses.
The case was related to his alleged receipt of a RM1 million bribe from property developer Datuk Tan Eng Boon, who had initially claimed trial for bribing Ku Nan.
Tan pleaded guilty in September 2019 to the alternative charge of abetting the politician in receiving the bribe and was fined RM1.5 million by High Court judge Mohd Nazlan Mohd Ghazali.
Deputy public prosecutor (DPP) Julia Ibrahim said the prosecution required some time to investigate the matter, as the MACC complaint may have implications for the witness in question. Any further action to be taken by the prosecution — either to pursue or drop the case entirely — would be decided after the investigation of the complaint was concluded.
Judge Nazlan granted the discharge order but not an acquittal, to the dismay of the defence, as Ku Nan's lawyer Datuk Tan Hock Chuan said the charge would be "hanging over my client's head for an indefinite amount of time".