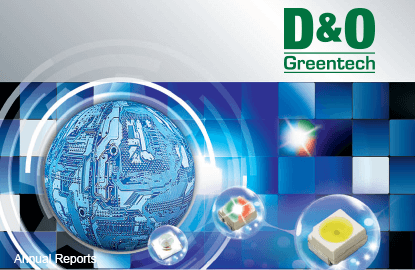 KUALA LUMPUR (July 19): D&O Green Technologies Bhd is teaming up with a Hong Kong-based thermal management solutions company to design and sell light-emitting diode (LED) modules and thermal substrates, to expand its products and services.
In a filing with Bursa Malaysia today, D&O said its 61.84%-owned subsidiary Dominant Opto Technologies Sdn Bhd has inked a joint venture (JV) agreement with Rayben Innovation Ltd to effect the tie-up.
Under the JV, both companies will set up a private limited company bearing the proposed name of "DRE Technologies Co Ltd" in Zhuhai, China, for the design, production and sales of automotive LED modules and thermal substrates.
Dominant and Rayben shall subscribe for 51% and 49%, respectively, of the registered capital of DRE Technologies.
The proposed investment should cost D&O about RMB510,000 (RM306,000), which will be funded by internal funds.
D&O is an investment holding company and engaged in the provision of management services. Rayben, meanwhile, is primarily involved in research, design, experimentation and development of a full range of thermal management solutions for LED, with its principal place of business in Shenzhen and Hong Kong.
D&O said the proposed JV will enable the group to provide a wider range of customised and value added products and services to its automotive customers.
"This in turn is expected to strengthen Dominant's relationship with its customers and generate new revenue stream for the group," it added.
According to the company, Dominant's LEDs have continued to gain wider acceptance by global automotive customers in terms of service standards, product quality, reliability and price.
"The proposed joint venture is expected to increase customer penetration by offering customised value added services and products that meet customers' ever changing demands," it said.
D&O expects DRE to be incorporated by the end of 2016.
Shares of D&O closed down 0.5 sen or 1.79% at 27.5 sen, for a market value of RM271.71 million.