This article first appeared in The Edge Financial Daily, on February 20, 2020.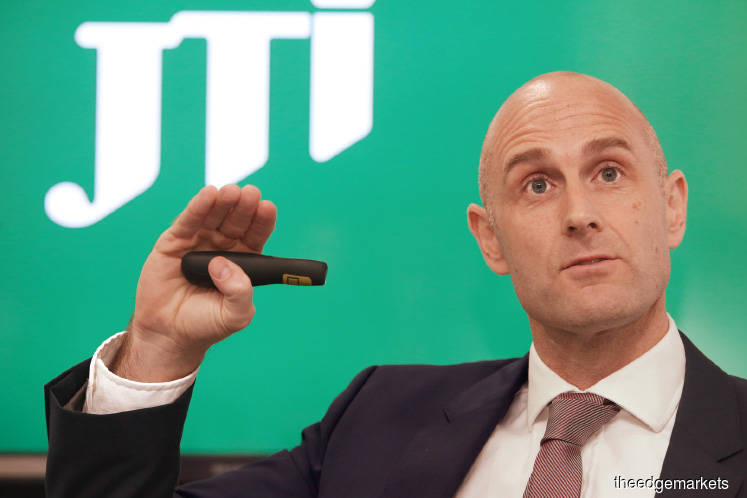 KUALA LUMPUR: JTI International Bhd yesterday called on the ministry of health (MoH) to streamline its health agenda efforts to support ongoing measures to tackle illicit trading of cigarettes.
In a statement, JTI Malaysia said the MoH's proposal to increase minimum cigarette price to RM15 and amend control of tobacco regulations will dampen efforts by the multi-agency task force that was recently set up to combat illegal cigarette trading.
It said the measures will only nullify efforts of the task force as the measures would give advantage to unregulated cigarettes over the higher-priced legal alternatives.
"No public health agenda will be served by this proposal as 62% of all cigarettes consumed are already priced well below the current minimum cigarette price with absolutely no enforcement from the MoH.
"Policymakers should not lose sight of unintended consequences as they advance the regulatory regime for legal tobacco products," said JTI Malaysia managing director Cormac O'Rourke.
He also said the MoH's indecision on its regulatory approach towards vaping has prolonged the uncertainty over how the alternative, which now accounts for 10% of the market, impacts the industry.
"Based on a recent consumption pattern study conducted by [global market research and consulting firm] Ipsos, approximately 30% of illegal vaping users, above the age of 18, are previous non-smokers and are now consuming unregulated products, despite existing controls and restrictions over such products under the Poison Act," said O'Rourke.
Multi-agency task force welcomed
JTI Malaysia, meanwhile, lauded the multi-agency task force to tackle illegal trading of cigarettes and alcohol in Malaysia, which was established by the finance ministry and led by the customs department.
O'Rourke further proposed that the agencies involved use key performance indicators, "for this task force to be held accountable and so that progress can be measured", particularly the RM5 billion in unpaid tax duties from illicit cigarette trade each year.
The task force involves parties like the MoH, the domestic trade and consumer affairs ministry, and the police.
It will work together with the legitimate tobacco industry here to create a strategic, coordinated and collaborative framework to tackle the issue.
JTI Malaysia called it an opportunity to address "a problem that has surpassed crisis levels" and continues to deprive the country of tax revenues.
O'Rourke also pointed to how the trade has escalated substantially in the last four years, with at least six in 10 cigarettes consumed locally now being illicit.
"The setting up of the task force presents an opportunity for government to finally get to grips with and eradicate illegal cigarette trading once and for all.
"Achieving this will make significant inroads into government efforts in stamping out the black economy which is estimated at 21% of gross domestic product or approximately RM300 billion per year," O'Rourke said.
Customs seized 466.16 million sticks of illegal cigarettes in 2019, down from the 843.89 million sticks seized in 2018. But over the same period, the illegal trade continued to expand by about 6% to an estimated 12.2 billion sticks.