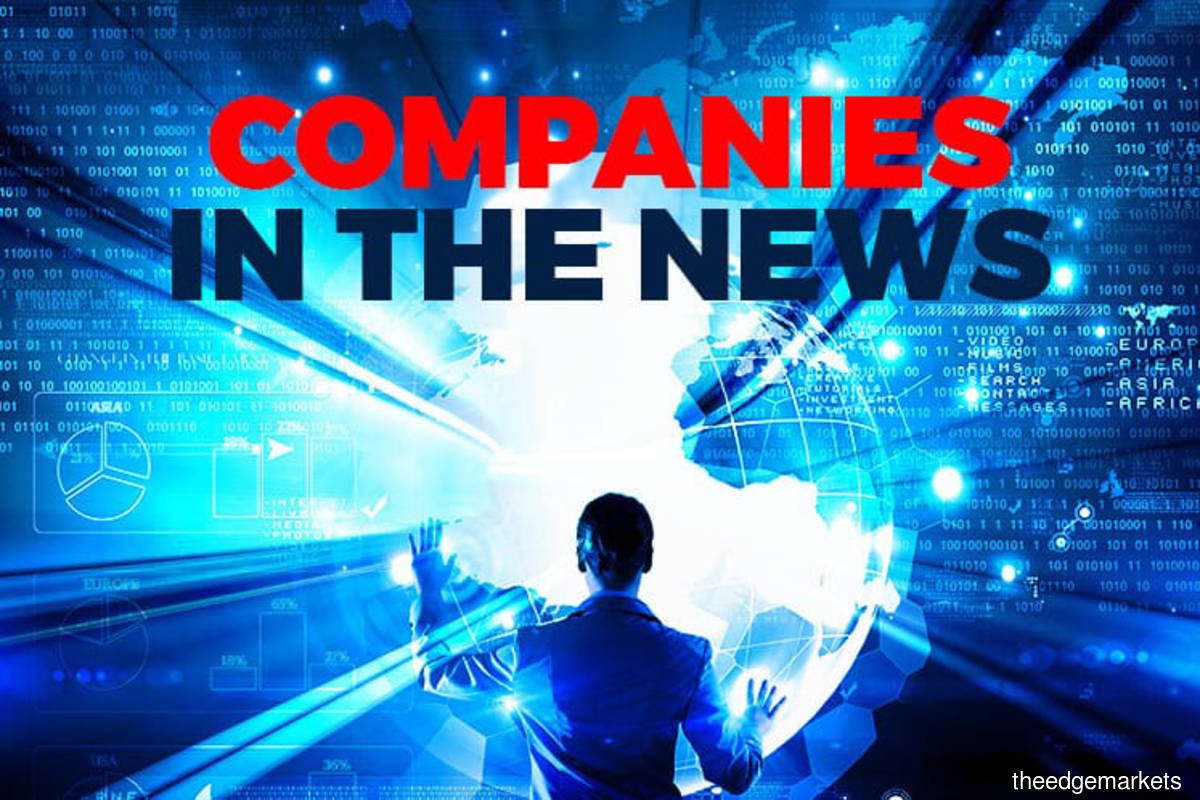 KUALA LUMPUR (Aug 9): Based on corporate announcements and news flow today, companies that may be in focus on Wednesday (Aug 11) include Dagang NeXchange Bhd, Uzma Bhd, Pecca Group Bhd and Majuperak Holdings Bhd.
Dagang NeXchange Bhd's (DNeX) subsidiary PING Petroleum UK Ltd (PING UK) is acquiring the remaining 50% stake in the UK offshore Avalon Oilfield from Sumitomo for US$17 million (RM71.72 million) under a deal said to stem from the seller's intention to shift away from the fossil fuel business and the buyer's decision to avoid any potential conflicts which may arise should the 50% stake be sold to a third party. Meanwhile, through its business unit Innovation Associates Consulting Sdn Bhd, DNeX has bagged a 45-month contract worth RM88 million from the Ministry of Finance to maintain the Integrated Government Financial and Management System.
Oil and gas contractor Uzma Bhd's unit Uzma Engineering Sdn Bhd has secured a RM29 million work order from Petronas Carigali Sdn Bhd for the provision of a risk transfer incentive contract for idle well reactivations and production enhancement services. The three-year contract took effect on July 13 and will end on July 14, 2024.
Rentas Health Sdn Bhd, in which Pecca Group Bhd has proposed to acquire a 51% stake, has secured a RM25.2 million contract to supply Covid-19 polymerase chain reaction (PCR) test kits to the Ministry of Health. It said its South Korean-manufactured PCR test kits will be used in 21 government hospitals nationwide, including Hospital Kuala Lumpur, Hospital Sungai Buloh and the Sarawak Heart Centre. The test kit venture is being undertaken in partnership with LG International Corp, with Rentas appointed the sole distributor in Malaysia.
Majuperak Holdings Bhd, a property and construction outfit, has launched its SilverVax vaccination programme in Perak with a total of 200,000 Covid-19 vaccine doses expected to be made available to targeted groups, namely the private sector and government-linked companies in the state. Appointed by the Perak government, Perbadanan Kemajuan Negeri Perak through Majuperak in partnership with Hospital Ar-Ridzuan will facilitate the distribution of vaccines to targeted groups in the state. Vaccination is now being administered at Hospital Ar-Ridzuan in Ipoh and will be made available at other vaccination centres soon at RM388 per person for two doses.