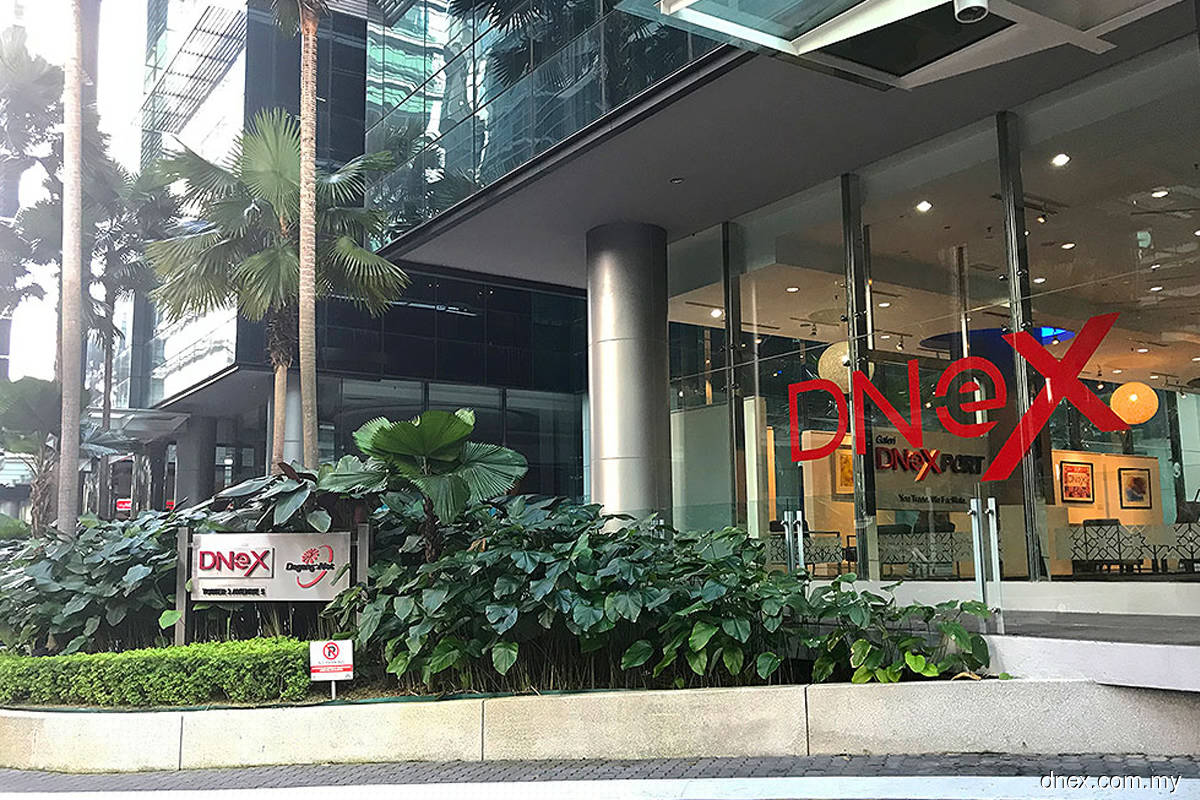 KUALA LUMPUR (March 12): Dagang NeXchange Bhd's (DNeX) share price surged to a record high this morning, after rising 12.5 sen or 14.37% to 99.5 sen, following the company's announcement yesterday that its wholly-owned subsidiary Dagang Net Technologies Sdn Bhd had secured a three-year contract extension from the Malaysian government to operate the country's National Single Window (NSW) for trade facilitation.
At 11am today, DNeX had pared gains at 97.5 sen, with some 414 million shares traded to top Bursa Malaysia's active list.
At 97.5 sen, DNeX had a market capitalisation of RM2.11 billion based on the company's 2.16 billion issued shares.
Meanwhile, DNeX's free detachable warrant DNEX-WD was the second the most-actively traded security, with some 245 million units transacted. The warrant's price rose 1.5 sen or 4.17% to 37.5 sen after trading between 36 sen and 40 sen so far today.
At market close, DNeX's share price had pared gains to end today's session at 97 sen — still up 10 sen or 11.49% — after trading between 86.5 sen and RM1.03. At 97 sen, it had a market capitalisation of RM2.09 billion. There were 825.9 million shares transacted.
DNeX's free detachable warrant DNEX-WD closed up one sen or 2.78% to 37 sen, after 467.65 million shares were traded.
Yesterday, DNeX said in a Bursa filing that the company was referring to its announcement on July 24, 2019 of the contract extension by the government for Dagang Net in respect of the NSW for trade facilitation. 
"DNeX is pleased to announce that Dagang Net on March 10, 2021 received a letter from the government informing that the government had approved in principle a three-year contract extension for the NSW for trade facilitation subject to the terms and conditions to be agreed upon between the government and Dagang Net.
"The contract extension is for a period of three years, commencing from Sept 1, 2021 until Aug 31, 2024," DNeX said.
Today, the share price of Censof Holdings Bhd, which owns 56.06 million shares representing about a 3% stake in DNeX, also rose possibly due to the latter's latest business update on the contract extension.
At 12.20pm, Censof had risen 2.5 sen or 6.94% to 38.5 sen, with about 52 million shares traded.