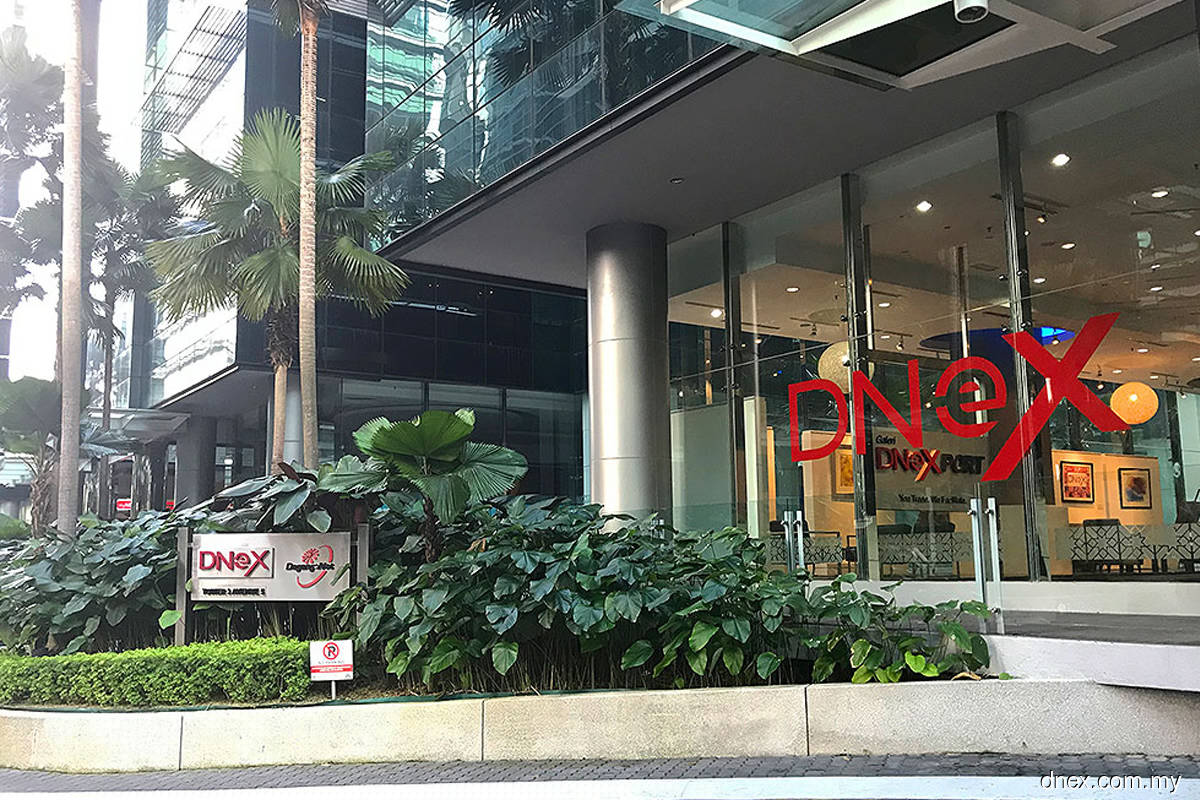 KUALA LUMPUR (June 11): Dagang NeXchange Bhd's (DNeX) share and warrant prices rose and became the most-actively traded securities in morning trade on Bursa Malaysia today following news that Hon Hai Precision Industry Co Ltd, the main assembler of Apple Inc's iPhones, has acquired 120 million shares or a 5.03% stake in DNeX for RM108 million.
At 10.18am today, IT services provider DNeX's share price had risen three sen or 3.51% to 88.5 sen, while the company's warrants climbed 3.5 sen or 11.48% to 34 sen.
DNeX shares and warrants saw some 214 million and 101 million securities transacted respectively.
DNeX's share price at 88.5 sen gave the company a market capitalisation of about RM2.11 billion. 
According to DNeX's Bursa filing on Wednesday, the company has 2.38 billion issued shares following the conversion of the company's warrants into 924,800 new shares in the group.
DNeX's filing on Aug 2, 2016 indicated that the company on the day before issued 695.4 million new free detachable warrants in relation to the company's corporate exercises, which included a rights issue.
The warrants, which were listed on Aug 3, 2016, will mature on July 30, 2021, according to DNeX.
Today, news reports, quoting a filing with the Taiwan Stock Exchange, reported that Hon Hai, known globally as Foxconn Technology Group, said the DNeX share purchase was done via its Singapore subsidiary Foxconn Singapore Pte Ltd.
"Hon Hai bought the DNeX shares from three substantial shareholders: 22.64 million shares from Annedjma Capital Sdn Bhd for RM20.38 million, 96.36 million shares from Azman Karim for RM86.72 million, and one million shares from Arcadia Acres Sdn Bhd for RM900,000. That was a per unit price of 90 sen; the stock closed at 85.5 sen on Thursday (June 10)," theedgemarkets.com reported today.
Speculation is reportedly rife that the 5.03% DNeX stake buy will pave the way for Hon Hai to obtain a direct shareholding in semiconductor manufacturer SilTerra Malaysia Sdn Bhd, in which DNeX holds a 60% stake. 
Sources familiar with the matter reportedly said Hon Hai's ultimate target is to have a direct stake in SilTerra, and that it is not keen on DNeX's other core businesses.
According to DNeX's website, the company's businesses include IT services besides oil and gas support services.
"DNeX Drilling Tech and Oilfield Services Sdn Bhd works to provide value-driven solutions to our clients in the oilfield segment. We integrate fit-for-purpose solutions with specialised knowledge for our clients, specifically those seeking to maintain competitive edge in the oil and gas industry,"  DNeX said.
Read also:
Hon Hai buys 5% stake in DNeX — what's next?