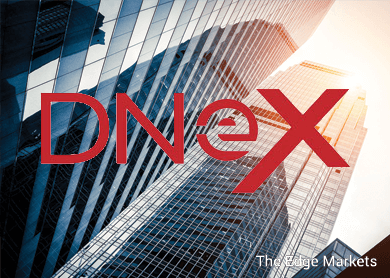 KUALA LUMPUR (July 27): E-commerce services provider Dagang NeXchange Bhd (DNeX) has launched its new taxi-hailing application, MOVE, and is hoping to secure around 5,000 more taxi drivers by year-end.
Executive director Datuk Patrick Wong said the app is still in its trial run, since it commenced operations last week.
"MOVE is our latest app, a ride-hailing app focused on public transportation, specifically taxis. We are going through a trial run now, for about three months.
"We currently have more than 1,000 drivers and we are looking to add about 5,000 more by year-end. So we are targeting for 6,000 by year-end," Wong told reporters after the launching ceremony.
He said DNeX is limiting its scope of drivers to those with taxis aged six years and below, adding that the group is limited to a few hundred customers over the trial period.
"We are not going to the mass market yet. We want to focus on taxis six years and below, focusing on quality, safety and comfort," he said.
He added that the group will be covering the Klang Valley market first, and will move on to the Penang and Johor markets.
Wong said MOVE is different than other ride-hailing apps, in that it focuses more on the well-being of the taxi drivers, while also catering to the needs of customers.
"With MOVE, it's a bit different. We want to focus on looking after the taxi drivers, providing them with more benefits. At the same time, we are looking at passengers' needs in terms of secure rides by experienced drivers who have been in the industry for a long time," he said.
He explained that the group will provide benefits in terms of taxi maintenance, and other personal benefits like insurance and medical.
"These benefits will be borne by DNeX, but we will be selective," Wong said.
Asked on the expected contributions from the venture, he said the group does not have a target yet and is taking a long-term position on the app, expecting the app to pick up after one to two years.