This article first appeared in The Edge Malaysia Weekly, on November 29, 2021 - December 05, 2021.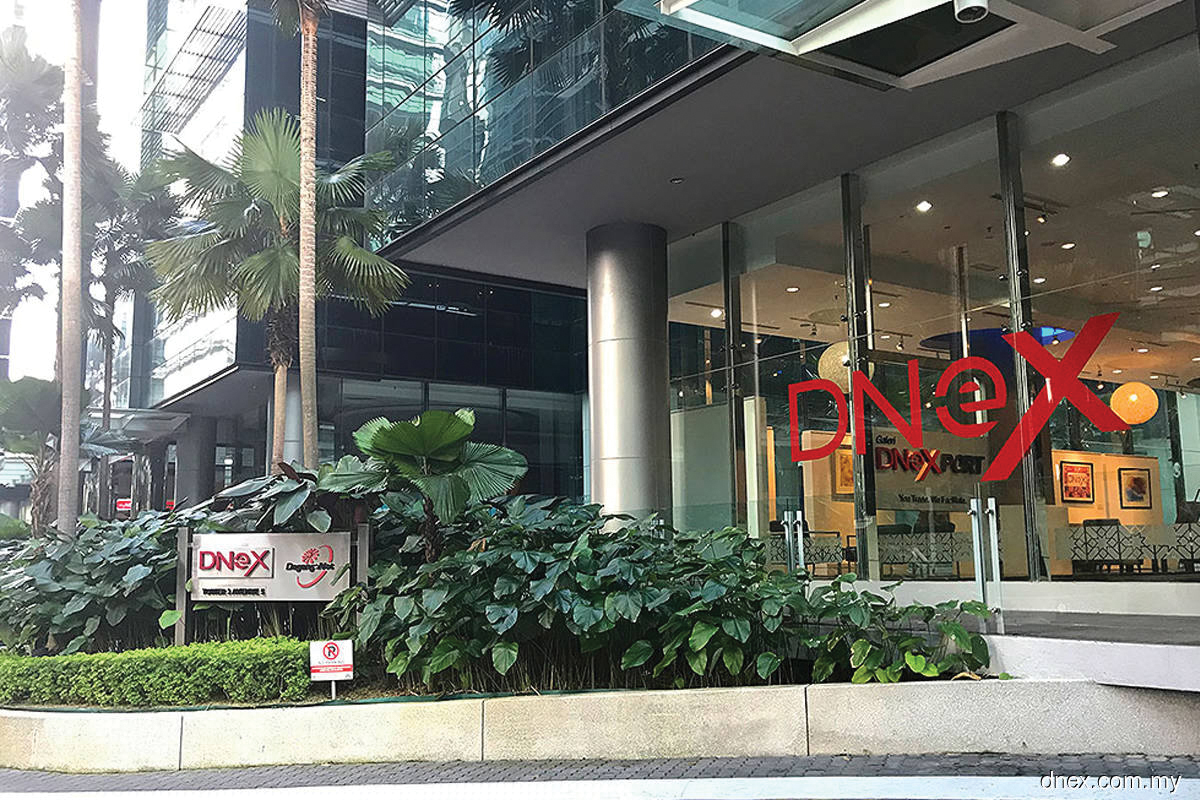 DAGANG NeXchange Bhd (DNeX) is currently in talks with Foxconn Singapore Pte Ltd and Beijing Integrated Circuit Advanced Manufacturing and High-End Equipment Equity Investment Fund Centre (CGP Fund) regarding the expansion plans for SilTerra Malaysia Sdn Bhd, following efforts and initiatives undertaken to stabilise Malaysia's biggest chipmaker.
During a virtual session with the media last Friday, DNeX group managing director Tan Sri Syed Zainal Abidin Syed Mohamed Tahir said there were "opportunities on the table" and that the group had initiated discussions.
"Part of the discussions is for a big capacity upgrade at SilTerra, which Foxconn definitely wants to look into and invest in. It is still ongoing, so I cannot really tell you what the final decision is. Now that [SilTerra] has stabilised, we are looking at the next level of expansion," he added.
SilTerra has been making losses for several years. It registered profits in only four out of its nine years in operation.
Syed Zainal said the group has excess land in Kulim, Kedah, which could fit another wafer plant block, for which it has initiated discussions with Foxconn and CGP Fund.
Foxconn, a subsidiary of Hon Hai Precision Industry Co Ltd, had acquired a 5.03% stake in DNeX in June after acquiring 120 million shares from existing shareholders of the company, although its stake has since been diluted to 3.8%, following the conversion of DNeX's warrants, which expired on July 31.
Syed Zainal also mentioned that DNeX is in talks with Mimos Bhd for the group to take over the latter's Semiconductor Technology Centre (STC), which has the capacity to produce 5,000 wafers per month.
"We have put in a proposal to Mimos to take over the operations from them. If we are successful, we will have additional capacity that may be available to SilTerra," he said.
The expansion plans are timely, said Syed Zainal, given the strong demand environment amid a global chip shortage. He pointed out that the segment produced 35,000 wafers in October — close to its design capacity of 36,000 wafers per month.
DNeX has approved about US$68 million (RM288 million) for capital expenditure purposes, earmarked for capacity growth, unblocking bottlenecks as well as for the purchase of new equipment for support services.
One of the strategies the new shareholders have put in place is for SilTerra to secure long-term agreements (LTAs), such as the five-year wafer supply inked with ChipOne Technology (Beijing) Co Ltd in August.
Syed Zainal said the company had inked another LTA earlier this week, which will be announced soon.
He explained that DneX plans to have 75% to 80% of its volume tied to LTAs. With the LTAs signed so far taking up about 65% to 70% of its capacity, there is room for one more LTA.
Syed Zainal reckoned the overall outlook for SilTerra is positive, given the strong demand and the better sustainability and long-term visibility provided by the LTAs. He is confident that SilTerra's performance will remain sustainable even when chip demand normalises.
The DNeX and CGP Fund consortium acquired SilTerra for RM273 million in March, with both parties committing to a capital injection of at least RM200 million. The former has the majority stake of 60%, while the latter holds the remaining 40%.
Last Friday, DNeX's share price had risen 262% year to date to close at 81.5 sen. This values the group, which has interests in IT, e-services and oil and gas, at RM2.57 billion.