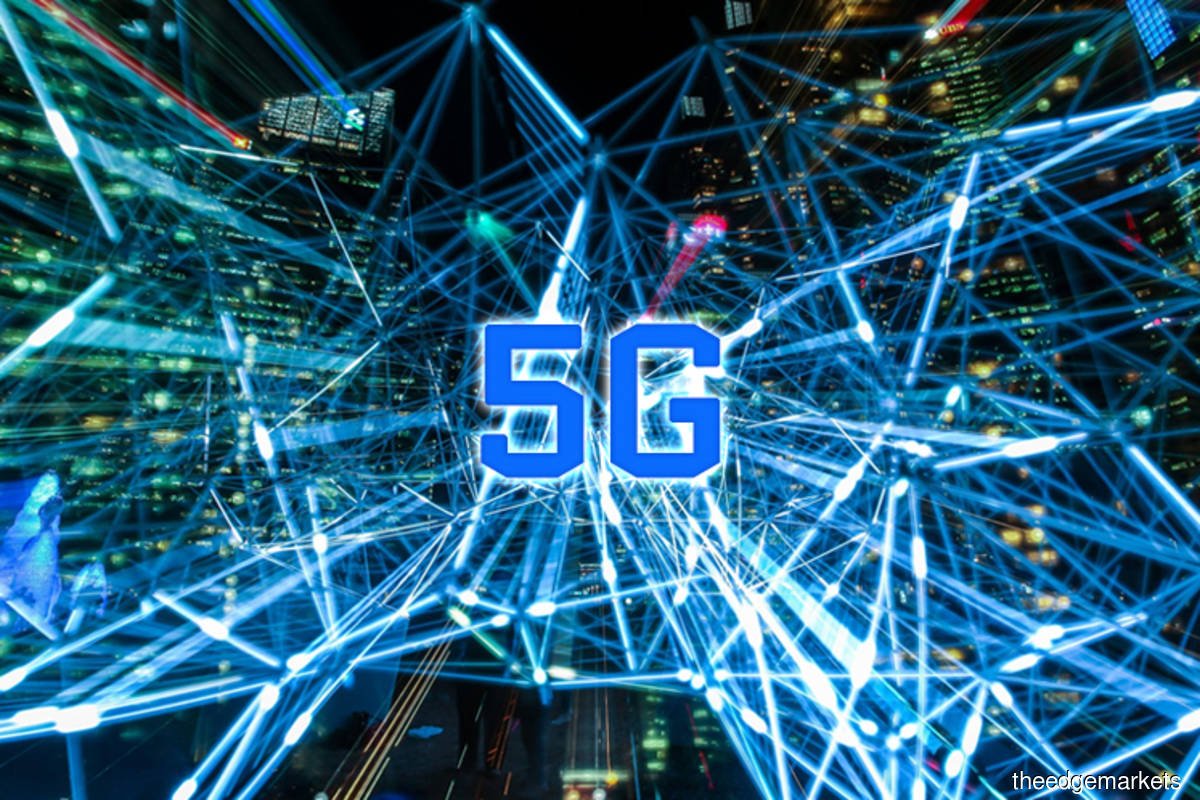 KUALA LUMPUR (Nov 11): Digital Nasional Bhd (DNB), Malaysia's sole 5G wholesale service provider, said it is in ongoing discussions with telecommunications companies (telcos) regarding the reference access offer (RAO) for the 5G network, and that it will only begin formal commercial negotiations with them once the RAO is finalised.
DNB has been mandated to be the single neutral party to undertake the accelerated deployment of the 5G infrastructure and network nationwide. It is licensed under the Communications and Multimedia Act 1998 to provide wholesale 5G coverage and capacity to licensees under the Act.
"We are in the middle of finalising the RAO, together with the rest of the [telco] industry. Once the Malaysian Communications and Multimedia Commission (MCMC) is satisfied with the terms of the RAO, it will be approved by the regulator," said DNB chief commercial officer Ahmad Taufek Omar in an emailed response to queries from theedgemarkets.com.
Ahmad Taufek said the RAO is a comprehensive document that contains key details of the wholesale 5G service that DNB will provide to the licensees, including details of its 5G wholesale pricing model.
"It covers, among other, service descriptions, quality of service commitments as well as details of the pricing model, all of which will be published and made publicly available in the interest of transparency," he added.
However, even though formal commercial negotiations between DNB and telcos have yet to begin, Ahmad Taufek said the company anticipates long-term commercial agreements with the licensees — including telcos — to be concluded in early 2022.
"Meanwhile, we are in active engagement with the licensees and regularly receive feedback from them," Ahmad Taufek noted.
DNB does not see the pace of licensees signing up for its 5G network to have an impact on its fundraising efforts.
"DNB remains confident in our ability to raise the necessary funds in order to finance the 5G network and infrastructure roll-out. Ericsson has already closed an RM800 million tranche of financing for the early phases of the 5G network equipment and infrastructure roll-out," DNB chief financial officer Nik Azlan Aziz said in the statement.
Nik Azlan added that DNB is also in advanced negotiations with various private-sector financiers and is slated to make a related announcement soon.
"Ericsson has already closed an RM800 million tranche of financing for the early phases of the 5G network equipment and infrastructure roll-out ... All told, we remain on track to commence our sukuk programme by mid-2022," Nik Azlan added.
It was announced in July that Ericsson had been appointed to design and build the national 5G network at at total cost of RM11 billion. No government funding is required for the 5G network roll-out as Ericsson has undertaken to arrange financing for the supply, delivery and management of the entire network.
DNB, meanwhile, previously said it would securitise future cash flows from its wholesale business via sukuk programmes to finance all other network operating expenditures and to repay financiers when they become due.
Read also:
5G service operator DNB successfully integrates five MNOs into its 5G network 
DNB says no sign-ups to 5G network plan so far as RAO yet to be published