This article first appeared in The Edge Malaysia Weekly, on June 15, 2020 - June 21, 2020.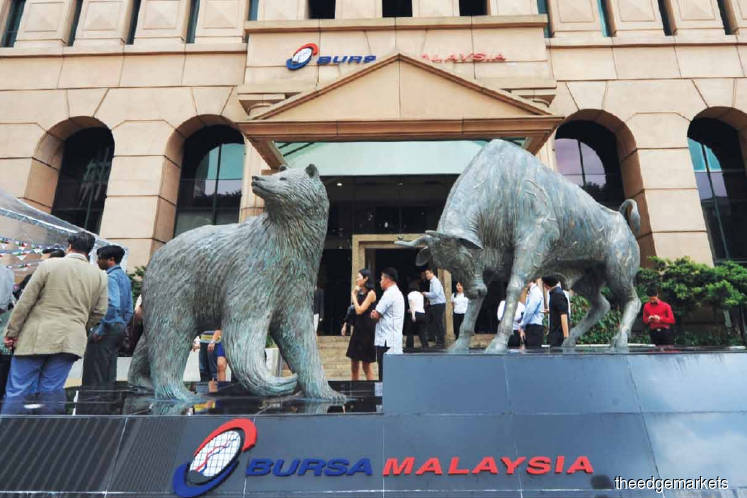 OF late, many public listed companies (PLCs), especially the loss-making and ailing ones, have diversified into other sectors — mainly property development — after the emergence of new shareholders.
Oftentimes, the new owners would inject privately owned resources and assets into the listed vehicles, before divesting the existing businesses to the previous owners, who would then slowly exit, or take a back seat at, the listed companies.
In other words, the new owners are merely interested in pursuing a listing status, rather than acquiring the existing business itself. As for the previous owners, it is essentially an alternative route to "delist" their companies.
Given that the business diversification and divestment route has been gaining traction among corporate players and dealmakers in recent years, what is its significance to the investing public and capital market as a whole?
Although these corporate exercises may seem significant because of the material contribution expected from the new ventures and the entry of new major shareholders, they have not triggered Bursa Malaysia's and the Securities Commission Malaysia's (SC) rules governing reverse takeovers (RTOs).
Should investors be concerned about this trend and, more importantly, will it continue?
'A healthy progression for companies'
According to Astramina Advisory Sdn Bhd managing director Datin Wong Muh Rong, the business diversification and divestment route, just like RTOs and initial public offerings (IPOs), is "merely a means to reach a destination".
"I think the basis on which a company wishes to venture into other businesses is more critical. In my opinion, having the divesture options gives PLCs an opportunity to expand their core business and seek new or complementary business ventures, rather than going back to the RTO and IPO routes," she tells The Edge.
Wong adds that evidence suggests that the business diversification and divestment method has been gaining popularity in recent years.
"This can be a healthy progression for companies, as building a business is not straightforward. Entrepreneurs need time and relevant expertise to venture into new businesses, and the guidelines provide for such activities. It is like undertaking a diploma course because you are planning to eventually sit [for] a bachelor's degree," she explains.
Wong points out that this is part of the evolution of companies. As such, if a company complies with laws and regulations, its attempts to venture into new businesses through the divesture route should not be sensationalised as a "backdoor listing" or "taking the RTO route".
"There are over 900 PLCs listed on Bursa Malaysia; not all of them are doing well post-listing. Sometimes, companies may need to venture into a new business and other core businesses to diversify their portfolio," she says.
Wong adds that if the divesture route eventually leads to an RTO or IPO, different rules will apply. But in substance, it is correct to allow PLCs to divest into a new core business and transform its "sunset business" into a "new business".
'Minorities must be given chance to exit'
Minority Shareholders Watch Group (MSWG) CEO Devanesan Evanson says if the rules of an RTO are bypassed, it is a matter of concern and the regulators should take action. However, not all diversifications are RTOs.
"There are strict rules by both the SC and Bursa to be complied with when it comes to an RTO; they may be subject to the listing process, shareholders' approval may be required, and mandatory general offers may have to be made," he tells The Edge.
Devanesan says PLCs should be reminded that a change in general business direction is an immediate disclosure requirement under the Listing Requirements.
"Minority shareholders may [prefer to not invest] in a particular industry and if a PLC diversifies into that industry, the minority shareholders may want a say in the diversification (through a general meeting) and they should be given a chance to exit the PLC under the RTO rules through a general offer," he elaborates.
While some companies have diversified and succeeded, Devanesan believes success depends on the calibre of the board and management as well as the chosen industry, as some industries are riskier than others.
"The property sector is one. There was already an overhang in the property sector, yet we noticed PLCs diversifying into the sector. Again, success or failure would depend on many other factors, such as location, cost of land, business model, fabrication methodology, brand reputation and management know-how," he says.
Be mindful of prevailing rules
When contacted, an SC spokesperson said an injection of assets of substantial value into a company would require shareholders' approval. And if the injection results in a significant change in the company's business direction, the transaction or acquisition would also require the SC's approval.
Besides, companies that undertake merger and acquisition (M&A) activities need to be mindful of the prevailing rules and requirements of both Bursa's Listing Requirements and SC's Equities Guidelines.
"In safeguarding the shareholders' interests, the SC has and will continue to monitor and analyse the M&A transactions announced in the market to ensure that they are in compliance with the RTO rules," says the spokesperson.