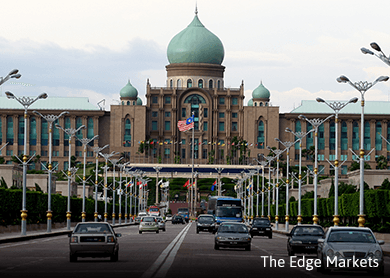 KUALA LUMPUR: Opposition lawmakers want Prime  Minister Datuk Seri Najib Razak to reveal the cost of a new official private jet allegedly acquired via a hire purchase agreement in early December last year.
Pandan MP Rafizi Ramli said while the purchase might not be as high as 1MDB's (1Malaysia Development Bhd) RM42 billion debt, he was shocked at the administration's move to buy the jet.
"... in trying financial times like this, I am shocked with the disregard of Najib's administration to have purchased a new official private jet," Rafizi said to reporters outside Parliament lobby today.
At the latest count, there are six to seven official private jets for the government, he said.
Based on a reply from the Prime Minister's Department at the last parliament's sitting in November 2013, the government already has five private jets including a Boeing business jet.
The latest purchase through a direct deal with Jet Premier One (Malaysia) Sdn Bhd was made via a hire purchase agreement dated December 1, 2014, he noted.
Rafizi esimated that the government would have to fork out more than for the older ACJ319 model, that was already costing RM28.8 million in annual hire purchase payment and another RM5.5 million in maintenance cost a year.
Seputeh MP Teresa Kok who was also present at the press conference pointed out that it was disheartening to see flood victims in Kelantan still staying in their makeshift tents while the government continued to spend lavishly.
Kok said going by Bank Negara's latest figure of RM583 billion government debt, technically every Malaysian would be forking out RM19,500 each.