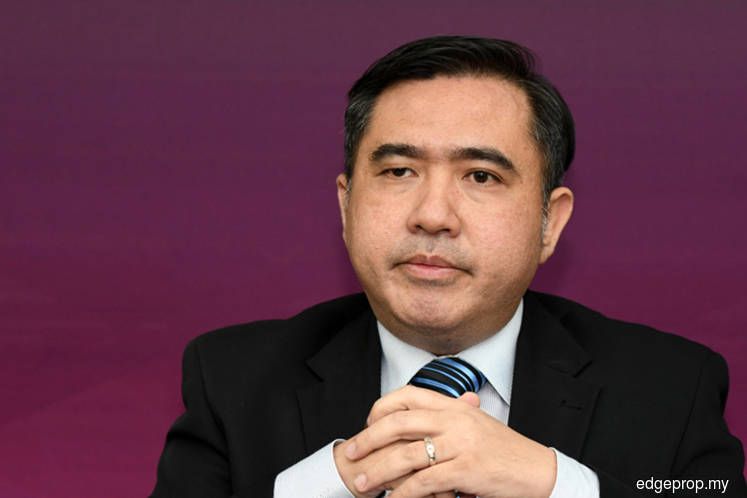 KUALA LUMPUR (Aug 16): Pakatan Harapan (PH) has succeeded in repealing the goods and services tax (GST) within the 100-day mark of the new administration despite facing many challenges, Transport Minister Anthony Loke says today.
"We have seen a good transition to the new government and put in place some promises, especially the GST. We are transparent and more responsive to public sentiments.
"We hope to govern transparently and fairly in the next five years. We expect the challenges to be big but hope to cross it," he told reporters at the Parliament lobby today.
PH overturned Barisan Nasional's 60-year rule in the 14th general election on May 9, making today the 100th day it has been in power.
Deputy Defence Minister Liew Chin Tong said what is important is not a scrutiny on its policies but that a new direction has been put in place.
"In 100 days, we have implemented a new direction which is broken into three parts — institutional reforms, creating an economy for ordinary people, and developing a multiracial Malaysia.
"I am not concerned with 100 days as it is a psychological factor. I am concerned about what is after 100 days and years to come. We must create a new Malaysian framework, and banish fear and (instil) trust. There has to be a new narrative on this as we are caught in an old paradigm," he added.
On independent pollster Merdeka Centre's latest approval poll that showed a 12% drop to 71% in Prime Minister Tun Dr Mahathir Mohamad's popularity, Liew said anything above 60% for any leader is 'very rare' throughout the world.
"We are in the government not for popularity, but to execute the right direction for the nation. In a democracy where we have free media, if a leader's approval rating is 60%, he is above water. The most important thing here is (for a government) to have a direction," he added.
On why support among Malays was the lowest for PH at 58%, Liew said the rate is higher now than before the elections.