This article first appeared in Digital Edge, The Edge Malaysia Weekly, on April 26, 2021 - May 02, 2021.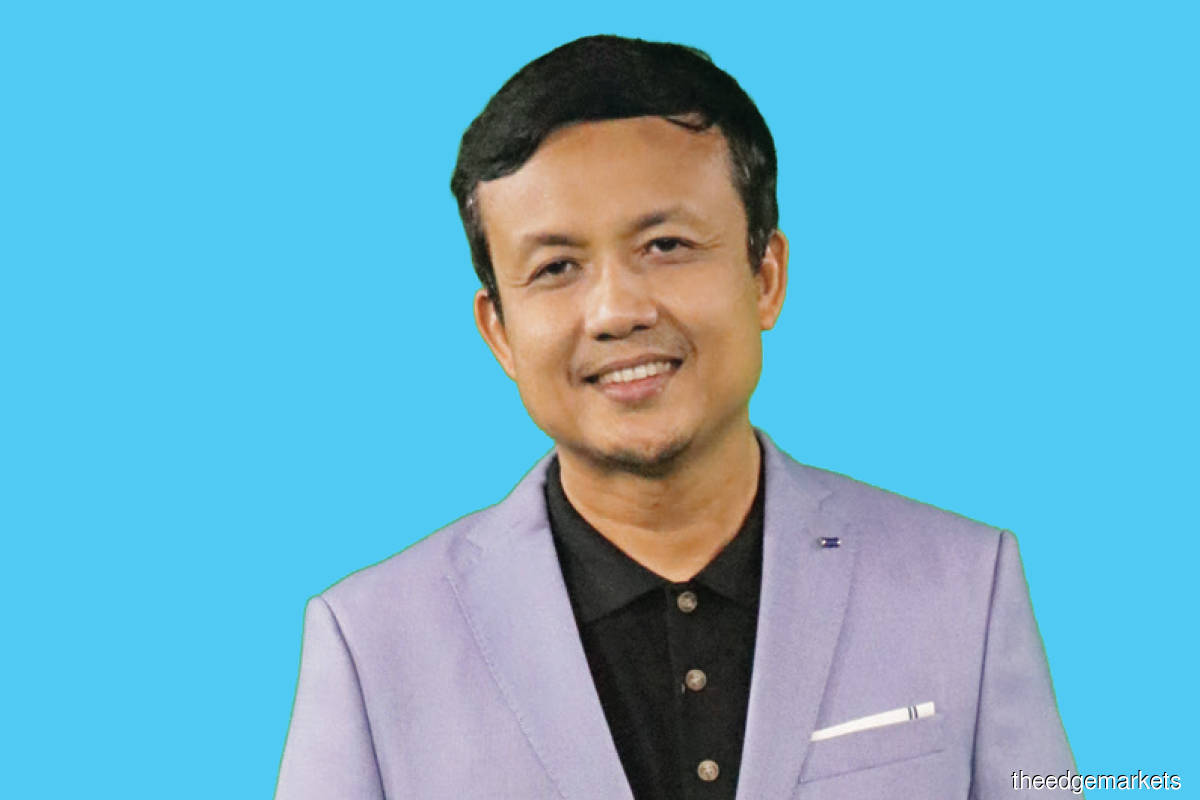 When the company that eventually became Bateriku started out about 15 years ago, it had one focus: to be a B2B (business-to-business) supplier of car batteries. 
Bateriku Sdn Bhd CEO Azarol Faizi Zakaria Ansari says he started his first company, Astra Simfoni Sdn Bhd, 15 years ago as a first-tier vendor for Proton Holdings Bhd, his first client in 2006. Soon after, he was also supplying car batteries to Mitsubishi Motors Malaysia Sdn Bhd and Perodua Sales Sdn Bhd. 
Astra Simfoni then ventured into the uninterruptible power supply battery market and secured contracts with Telekom Malaysia Bhd (TM) and Petroliam Nasional Bhd (Petronas). 
Three years later, it set up a battery assembly plant in the hope of penetrating the battery supply market for workshops and distributors and started producing industrial batteries. The company secured contracts with Petronas, TM and Perodua.
Although the company was expanding quite creditably, Azarol was not satisfied. He wanted to get into the lucrative B2C (business-to-consumer) market. It was the next logical step on his journey. "We wanted to have the ability to be creative and crazy with our marketing because that was how we could improve our branding," he says.
In March 2014, Azarol put together a five-man team to do this. The company offered battery delivery services, set up a call centre using their personal phones and adapted the process from there. 
That was also the year industry disruptors Grab (previously MyTeksi) and foodpanda entered the Malaysian market. Azarol drew inspiration from how they ran their business.
"We didn't have an app at the time, but we gathered as much feedback as possible from consumers, trying to understand their pain points. I think we did relatively well in managing our customers' expectations and improving our capabilities," he says. 
In 2015, the company established Bateriku branches and dealerships nationwide. Azarol says this was not just to support its B2C clientele but also to build an ecosystem that included workshops and dealers, so they could all coexist and support Bateriku's B2C mission.
Two years later, the company launched its mobile app and its own gig worker programme, training freelance technicians to be "Bateriku Heroes", who were then assigned jobs through the app.
To date, the company has trained 522 heroes and shared about RM8 million worth of commissions with these gig workers, says Azarol. This model also allowed the company to expand its business across Peninsular Malaysia and its customer base has already reached 500,000.
The technology route
Going from a B2B company to one that also had a B2C component required a change to its back-end processes. For instance, as a B2B company, its billing was done once a month, says Azarol. But when it moved into B2C, it had to do a few hundred, sometimes even thousands, of billings a day.
For things to run smoothly, he knew he needed to automate the company's processes. He also set up an in-house team to deal with the daily tech issues and challenges. But he found it expensive to hire the right talent on a permanent basis and could only afford to engage them on a retainer basis.
In the mid-2010s, companies were rushing to develop mobile apps. But not all the apps were successful, resulting in a large database of underused or unused apps. Azarol realised that to have a successful and value-for-money mobile app, a company would need to have a clear business model. Bateriku's business model was pretty straightforward, but cost was still a factor.
"We wanted to grow as big as possible and as soon as possible. We had to address the fact that to scale, we needed to spend a lot on tech. It is expensive. But then again, we needed a lot more traffic and on-the-ground technicians to support our expansion," he says.
So in 2019, Bateriku decided to expand vertically and diversify from battery replacements to other car-related solutions. "We needed to offer services beyond just batteries and perhaps even build a platform to support workshops, parts suppliers and the whole ecosystem, especially our customers."
And the company did just that. It set up BaterikuPLAZ to offer roadside assistance for dead batteries, flat tyres and fuel top-ups as well as tow truck and car lockout services. With the app, all you need to do is select the car trouble you're facing, input your car model and number plate and select your location. Soon, a technician will be on his way. The app also offers a marketplace for users to book car services and purchase automotive parts.
Azarol says the company received good feedback from merchants because the app provided digital visibility of workshops and technicians. It also allowed Bateriku to provide support for warranty issues.
The company took three years to refine the platform. This month, it merged all of its B2B and B2C systems — from the marketplace to the roadside assistance and back-end processes for workshops.
Now, Bateriku not only supplies products to workshops but has managed to streamline the system. For example, if someone purchases a battery from a workshop in Kuala Lumpur and experiences issues with it in Penang, he will be able to receive the same warranty aftercare without having to go back to the workshop he bought it from.
Bateriku launched a rebranding exercise in the second quarter of this year to broadcast its expansion into the battery, breakdown and "bengkel" (workshop) market. The rebranding is in line with the convergence of its new Bateriku app. 
As for merchants, BaterikuPLAZ is able to provide traffic for their workshops, which makes it an incentive for them to be listed on the platform. "During the pandemic, I think all workshop owners realised the importance of being mobile. So now, we're providing a system that they can use to assign technicians to their customers outside the workshop."
Bateriku has also secured a contract with insurance company Etiqa to be the designated roadside assistance and call centre for its 1.2 million policyholders. This will drive more traffic to the site and subsequently to workshops and technicians on the ground.
"If someone has a breakdown somewhere, all he or she needs to do is use our app to request for assistance. The app will ping your location and deploy technicians from the nearest workshop," Azarol explains.
The challenge now is to get as many workshops on the platform as possible, as well as to get them to adopt the same back-end system. This will not only allow the workshops to keep a database of its consumers but also help them keep tabs on the warranties for batteries and other car parts.
Azarol says the company has just started importing its own brand of batteries from Europe in the hope of penetrating the bricks-and-mortar workshop space. That is because in Malaysia, 85% of the roughly 350,000 battery replacements a month are done in a workshop. "We want a part of this market."
Bateriku is also collaborating with Internet of Things company Vectolabs Technologies Sdn Bhd to develop an on-board diagnostics tool for cars that will help identify problems with the vehicle before or while it is happening. This will address a major pain point of car owners — which is not knowing why and having to rely on the advice of the mechanic when their car breaks down. With a car diagnostics tool, they will have a general idea of what the trouble is, says Azarol.
"Eventually, we hope to connect this device to our roadside assistance partners. So, when a breakdown occurs, the data is fed back to the technicians, and they will know how to prepare for the incident."