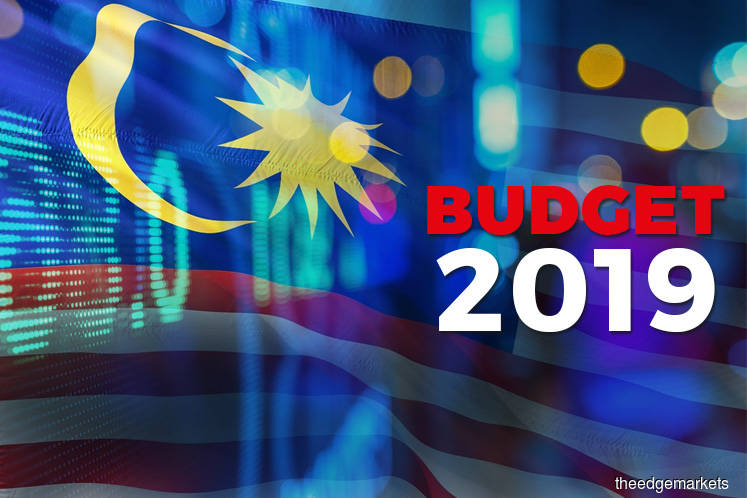 KUALA LUMPUR (Nov 2): The government's allocations for the development of Industry 4.0 in Budget 2019, particularly for small and medium enterprises (SMEs), have been welcomed by players in the digital economy.
"We commend measures such as the Industry Digitalisation Transformation Fund, as well as the Business Loan Guarantee Scheme, to help small and medium entrepreneurs (SMEs) invest in automation and modernisation," said Albert Chai, managing director of Cisco Malaysia in a statement today.
E-commerce giant Lazada Malaysia noted that the RM4.5 billion allocation under the SME Loan Fund resonated with its commitment to empower local sellers in growing their businesses.
"We are also moved by the government's decision to reduce fixed line broadband prices by the end of 2018 and allocate RM1 billion for the National Fibre Connectivity Plan to boost internet connectivity in rural areas… We currently have over 50,000 sellers who will benefit from this initiative and we plan to empower a total of 100,000 sellers by mid 2019," Lazada Malaysia chief executive officer (CEO) Christophe Lejeune said.
Meanwhile, DHL Express Malaysia said it was encouraged by the RM2 billion worth of takaful facilities by the Export Import Bank of Malaysia (EXIM bank), RM1 billion for the SME Shahriah Compliant Financing scheme and RM100 million to upgrade the capabilities of SMEs in the halal export industry.
"We believe that Budget 2019 is a good step forward in creating opportunities for local businesses to increase export capacity and readiness," said DHL Express Malaysia commercial head Ooi Chooi Lee, adding that the group has seen first hand, benefits that local SMEs can reap from exporting their products.
Notably, the government also allocated RM210 million to support transitions towards Industry 4.0 for the first 500 million SMEs under the Readiness Assessment Programme. It also announced RM3 billion for the Industry Digitalisation Transformation Fund and RM2 million towards the Knowledge Resource for Science and Technology Excellence (KRSTE.my).
"SMEs want to digitise but the lack of financial resources is hindering progress. This assistance, if channelled and utilized properly, is a positive step towards driving Industry 4.0 in Malaysia and supporting SMEs, said Tervinderjit Singh, vice president of research at technology advisory firm Gartner.
"In 2019, the government will make available 250 facilities and 1,200 scientific 46 equipment and research data for the private sector to access and share. On top of that, we will start a Researcher-Mapping program to place at least 100 researchers at our research facilities with the private sector, with the cost borne by the government," Finance Minister Lim Guan Eng had said in his speech today.