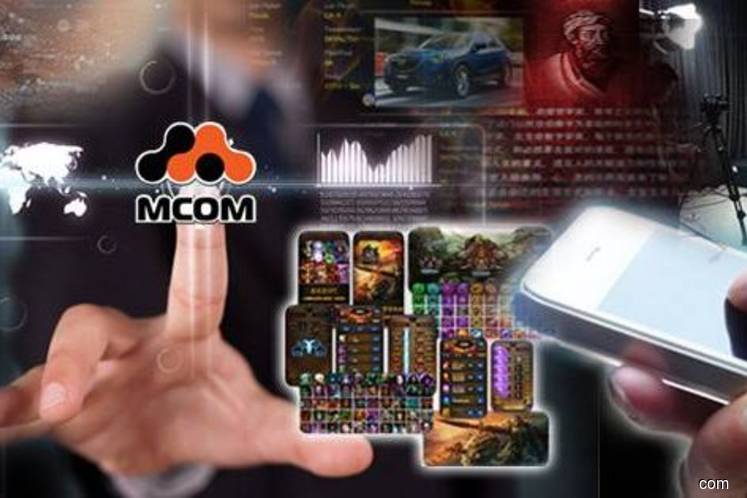 KUALA LUMPUR (Jan 23): Digital marketing solutions provider MCOM Holdings Bhd is seeking to list its shares on the Leap Market of Bursa Malaysia in March this year.
The company, which specialises in mobile advertising platform and mobile payment solutions, intends to place out 18.86 million shares representing 10% of its enlarged share capital to selected sophisticated investors.
Proceeds from the proposed listing will be used primarily to increase the automation level in the company's mobile advertising platform, enhance mobile advertising solution infrastructure, as well as for capital expenditure to set up essential facilities to offer wired and wireless internet services in Cambodia.
MCOM's subsidiary holds an internet service provider (ISP) licence to establish and provide internet services in Cambodia.
The company currently has a data centre and network operating centre in Phnom Penh for the monitoring and management of internet services and infrastructure.
According to its chief executive officer Ho Kim Hun, the listing will enable the company greater financial flexibility, to pursue future growth opportunities and to increase market awareness for its services and expand customer base.
"With the upgrade of our mobile advertising platform underway, we should be able to enhance the features of our mobile advertising platform towards a fully automated platform which allows fully automated interface between advertisers and publishers.
"With the funds raised from the LEAP listing, we are able to enhance our mobile advertising solution infrastructure to be more dynamic in order to adapt to different mobile network operators. This will be carried out through a dedicated processing engine to accommodate the processing requirements of mobile network operators, thus enabling us to increase our process efficiency and effectiveness," he said in a statement.
On top of its existing wired internet services, MCOM plans to roll out wireless internet services by the first quarter of this year, he added.
After listing, Ho and MCOM vice president Chew Lee Poh, who are substantial shareholders of the company, will see their collective stake diluted to 71.63% from 79.59%.
TA Securities Holdings Bhd is the approved adviser, placement agent and continuing adviser for MCOM's placement and LEAP Market listing exercise.