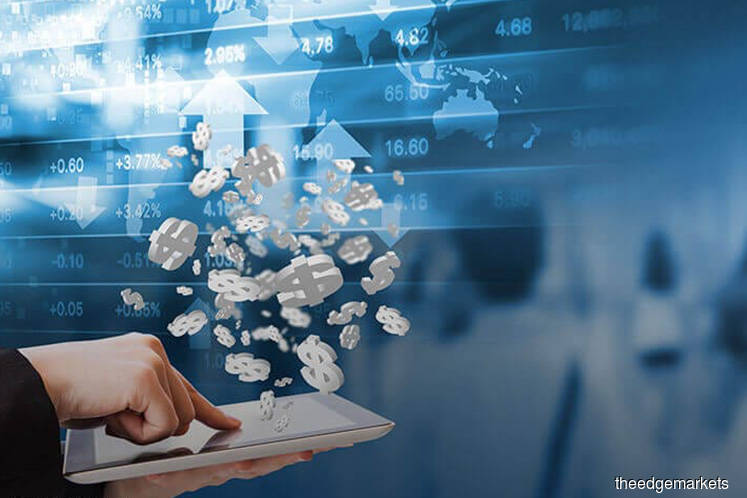 KUALA LUMPUR (April 20): Digital sales penetration is around 65% in Developed Asia and between 10% and 15% in Emerging Asia, according to McKinsey & Co's latest Asia Personal Financial Services (PFS) survey.
By comparison, e-commerce penetration in the two regions is around 95% and 45% respectively.
In the area of digital banking, the US-based management consulting firm said the penetration has grown 1.5 times to three times in Emerging Asia since its last survey in 2014. The median for Developed Asia is around 97% and 52% for Emerging Asia.
"Smartphone banking penetration has grown at a faster pace than overall digital banking, jumping two- to four-fold in many Emerging Asian markets.
With 30% to 50% of those not using digital banking expressing the likelihood that they will eventually make the switch, growth in digital banking penetration is expected to accelerate in Emerging Asia," McKinsey said in its report on Asia's digital banking race: Giving customers what they want.
The 2017 survey covered about 17,000 urban banked respondents in Australia, China, Hong Kong, India, Indonesia, Japan, Malaysia, Myanmar, New Zealand, the Philippines, Singapore, South Korea, Taiwan, Thailand and Vietnam.
The company also noted that the percentage of digitally active customers (those who use digital banking at least every fortnight and have made e-commerce purchases in the last six months) has grown significantly since 2014, doubling in Emerging Asia (to 25% of the population) and growing 1.2 times in Developed Asia (to 85% of the population).
This significant growth of digital banking has led to disruptive trends such as the declining relevance of physical bank branches and the increasing threat of new-age "pure" digital players gaining share. Three questions loom large for banks and nonbank disruptors in this dynamic landscape, said McKinsey.
The first question is whether branches are still relevant.
"Banks are also rethinking the role of the branch. A more user-friendly design could help banks to migrate more customers to their own digital channels, allowing them to reorient their physical branches to offer more complex products and services," said McKinsey.
The second question is how disruptive are the new-age digital players. The company noted that customers' changing behaviour and increasing comfort with digital propositions in other sectors such as e-commerce or travel has paved the way for new firms aiming to capture banking revenues through purely digital propositions.
McKinsey's PFS survey found that a significant opportunity for these entities — 55% to 80% of customers in Asia would consider opening an account with a branchless digital-only bank, and those willing to bank digitally would be willing to shift between 35% and 40% of their total wallets to the digital account.
"New-age digital players are venturing beyond payments and transactions, with offerings in areas like lending or investments — traditionally part of banking revenue streams. The rise of such disruptive companies could directly affect the volumes and margins of incumbent firms that offer these products," it added.
The third question is can banks still bank on loyalty? According to McKinsey, its research showed that loyalty towards primary banks in Asia is comparable to 2014 levels, but varies significantly between Developed and Emerging Asia.
"While about 70% of Emerging Asia consumers would recommend their bank to a friend or colleague, only around 40% of consumers would do so in Developed Asia," it said.
In a fast-changing digital landscape, incumbent banks will need to scale up their capabilities in four important areas: digital marketing for customer acquisition and engagement, value-generation through digitally active consumers, the judicious use of customer data to provide a differentiated proposition, and embedding banking in customers' daily lives for seamless transactions.
"Customers will continue to adopt digital channels for banking. To ensure customer stickiness, banks should make a concerted effort to improve customer satisfaction, especially through digital offerings. If banks can build capabilities to harness the power of digitisation, they can remain relevant in a fast-changing, fast-paced environment," said McKinsey.