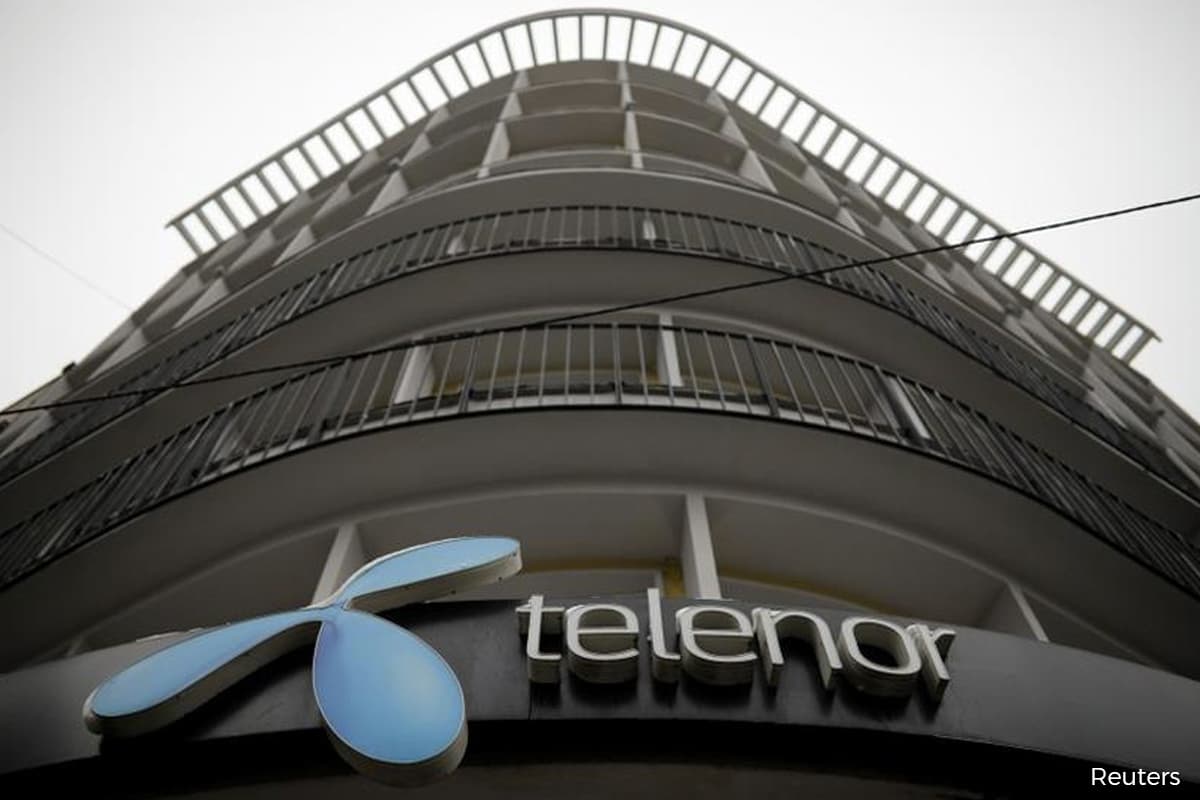 KUALA LUMPUR (Oct 22): Digi.Com Bhd's largest shareholder, the Norway-based Telenor Group, said its Malaysian business had witnessed increasing macroeconomic pressure that impacted customer intake and monetisation opportunities, and also resulted in downselling of subscriptions with smaller packages in the post-paid segment.
In Telenor's third-quarter (3Q) interim report, its president and chief executive officer (CEO) Sigve Brekke noted that in addition to challenging macroeconomic developments, competition — especially for data revenue — had also intensified.
"This resulted in increased downselling pressure and lower customer intake, particularly in the entry-level post-paid segment [of Digi]," he said.
In addition, continued border closures and travel restrictions in response to the Covid-19 pandemic continued to impact Digi's roaming revenue. Its subscription and traffic revenue decreased by 1%.
While prepaid revenue increased slightly as a result of higher Internet and digital service revenues, its post-paid revenue fell by 4%.
"As a consequence, [Digi's] gross profit decreased by 4%. Opex (operating expenditure) remained stable as increased network cost was fully offset by lower commission cost.
"Its earnings before interest, taxes, depreciation and amortisation (Ebitda) decreased by 5%, or 8% excluding non-recurring items, for both this quarter (3Q) and the third quarter of last year. The Ebitda margin was 51%," said Brekke.
Last Friday, Digi announced that its net profit for the third quarter ended Sept 30, 2020 (3QFY20) fell 9.9% to RM320.76 million, from RM356.05 million a year earlier, due to a margin slowdown compounded by Covid-19 and higher depreciation cost.
Its revenue for the quarter rose 1.1% to RM1.58 billion, from RM1.56 billion a year ago, fuelled by proliferated data monetisation opportunities and increased prepaid voice usage to offset softening post-paid revenue.
Overall, Telenor reported a 2% drop in subscription and traffic revenue due to a continued roaming shortfall and lower sales in Asia.
However, this development was more than compensated by a reduction in opex of 8%, resulting in an Ebitda growth of 4% and free cash flow of four billion Norwegian kroner.
"For 2020, we expect a low single-digit per cent decline in subscription and traffic revenue, low single-digit per cent organic Ebitda growth and around 13% capex (capital expenditure) to sales," said Brekke.
At the noon break today, Digi was up three sen or 0.76% to RM3.99, valuing it at RM31.02 billion.