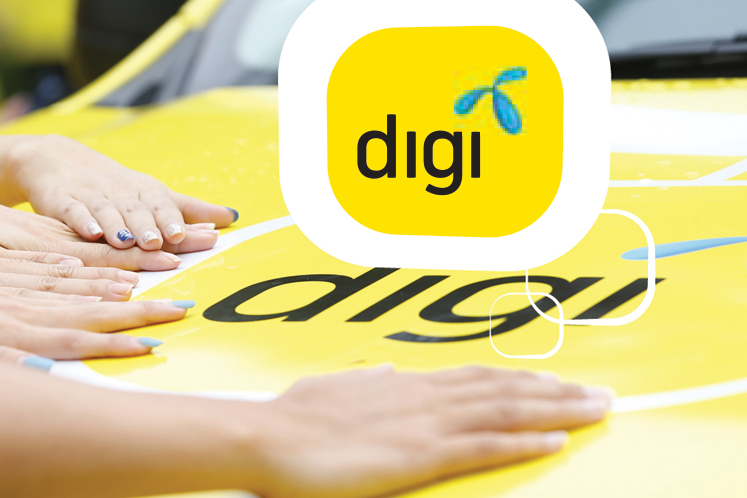 KUALA LUMPUR (July 6): Digi Telecommunications Sdn Bhd (Digi) has launched its new Digi Internet Freedom range of plans that provide customers with a total connectivity experience via fibre internet at home and on Digi's 4G LTE network while on the go with post-paid lines.
In a statement, Digi said there are three plans offered under the new Digi Internet Freedom, namely Digi Internet Freedom 130, Digi Internet Freedom 190, and Digi Internet Freedom 290.
Digi chief marketing officer Loh Keh Jiat said the service provider has formulated a total connectivity offering that gives customers great savings on fibre internet and post-paid plans while enjoying free digital services that continue to enable their digital lifestyles.
"We believe Digi Internet Freedom will serve well to satisfy our customers' current affordability and connectivity demands, both at home and on-the-go," he said.
For Digi Internet Freedom 130 plan, it is suitable for a small household or light internet users such as moderate online gaming and HD video streaming with speed of up to 100 Mbps, available at RM130 per month.
With speed of up to 500Mbps, Digi Internet Freedom 190 is ideal for an average household with multiple users to share. It is great for multiplayer console gaming and enjoying HD or 4K video streaming without any data usage worries. It is priced at RM190 per month.
Meanwhile, Digi said the third plan, the RM290-per-month Digi Internet Freedom 290, is better suited for an average household with multiple users and provides consistent ultra-fast speed even when more than 10 devices are used simultaneously, with speed of up to 1Gbps.
Digi Internet Freedom is available for customers residing in selected areas within the Klang Valley, Penang, and Sabah.
The 24-month subscription plan comes with free standard installation and a free router.
For the benefits of the new plans, the telco said customers who sign up for the Digi Internet Freedom 190 or 290 will enjoy savings of as much as 20% on their principal post-paid line commitment for free.
"Digi Internet Freedom customers will also get to enjoy the post-paid savings immediately upon successful registration," it said.
On top of that, it said customers will also enjoy six months of Amazon Prime subscription on Digi worth RM162, giving them access to thousands of popular movies, hit TV shows and Amazon Originals.
"After the complimentary six months has expired, customers will have the option to renew their Amazon Prime Video subscription at RM27 per month through EasyAdd by Digi.
"For added convenience, customers will receive a single bill that reflects all their Digi subscriptions, enabling them to easily manage their bills with just a single tap of a button via the MyDigi app, all while gaining additional rewards at the same time," it said.