This article first appeared in The Edge Malaysia Weekly, on March 18, 2019 - March 24, 2019.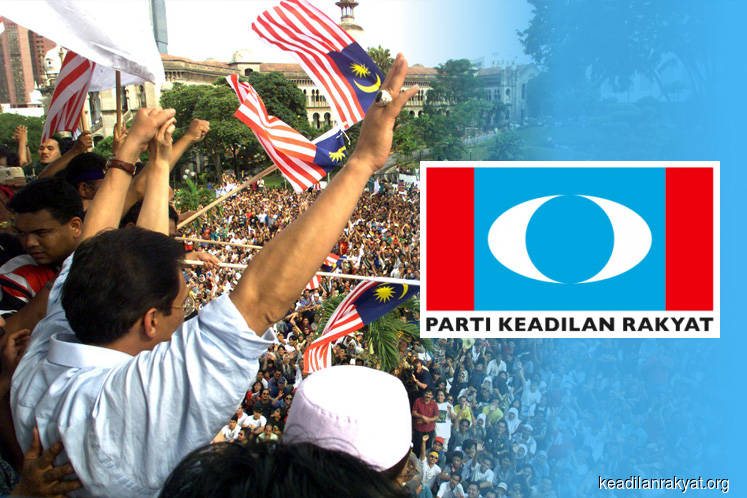 DR S Streram was deprived of his chance to contest the Negeri Sembilan state seat of Rantau in the 14th general election. On nomination day, April 28 last year, he was prevented from submitting his nomination papers on the grounds that he did not have an entry pass issued by the Election Commission.
As it turned out, the court held that there was no election rule that required a candidate to have a pass in order to submit his nomination papers, and declared Datuk Seri Mohamad Hasan's uncontested win invalid.
That one reason alone is enough to convince many a Malaysian that Streram deserves to get a second shot in Rantau. Other reasons are that he has spent many days in court and a lot of money, which finally led to the court ruling in his favour. Hence, the by-election on April 13.
And as we know, his party, PKR, has decided to give him his second chance and continue where he left off a year ago.
Pakatan Harapan chairman Tun Dr Mahathir Mohamad, in supporting the decision to field Streram, said the man "was denied his right to contest in GE14 and Harapan upholds the principle of fairness of allowing a qualified candidate to contest".
Logically, that is spot on. But does logic also mean it is the correct move? Political analyst Dr Sivamurugan Pandian opines that PKR chose Streram to avoid internal problems. Besides, he has been active in the constituency for a long time, being the PKR coordinator there.
Personally, I say the decision is right. PKR has always claimed to be about justice and fairness. So, this is being fair. It is a matter of principle, too. And PKR president Datuk Seri Anwar Ibrahim, at the very outset, had indicated strongly that Streram would again be his party's candidate for Rantau.
But then, a lot has happened since, which rightly or wrongly made some quarters in PKR want a rethink.
In short, they wanted a Malay candidate instead. Nothing personal or racial, they say, as this is all in the name of securing a PKR/PH victory. True, but it is also no big secret that Streram has his share of detractors within.
Anyway, apparently, Malays are not too excited about PH now, thanks to the continuous fanning of racial and religious sentiments. And it has worked to a certain extent.
Even Parti Pribumi Bersatu Malaysia strategist Datuk Dr Rais Hussin said there is a "good chunk of Malay anger" towards PH due to insecurity over the state of the Malays post-GE14. It may be a perception or otherwise. It is worth noting that Malays make up 53% of the electorate in Rantau. Rais said this after Streram was announced as the candidate.
Sivamurugan sees a campaign that is ethnically and religiously divided. Already on social media, messages like this are making the rounds: Infidels vote PH, Muslims vote BN. It cannot be independently verified who is behind such divisive messages. Anwar is on record as saying that PH will not go the race and religion way of campaigning. Hopefully, it will not be a case of tit-for-tat.
The question now is, can Streram win? It is an uphill task, no doubt.
To Rais, it is challenging as Streram is facing a very confident Umno-PAS combo whose candidate is the current top man in Umno and a former Negeri Sembilan menteri besar who has won in Rantau since 2004. Nevertheless, Rais put PH's chances of winning at 50-50.
Streram, says Sivamurugan, is the underdog but winning is not impossible. I agree that in politics, nothing is impossible. And Streram comes with the backing of the state and federal governments. However, campaigning now is different. Gone are the days when the government of the day (Barisan Nasional) freely enticed voters by promising rakyat-friendly multimillion-ringgit projects and what not. Such practices are no more. PH will be required to use other fair and legitimate methods to woo voters.
To say that a big battle is in store is an understatement.
For Mohamad, it is all to fight for. He needs a seat in the state assembly to legitimise the hat he is wearing now as the Umno/BN top honcho.
Currently, he has a lot going for him. The only blemish is that he does not have the honour of being an elected wakil rakyat.
"Mohamad is a big personality in Rantau. So, he needs to win to show that he has the support of the people," says Sivamurugan.
While Mohamad's aura is everywhere, says Sivamurugan, he also has this poser: Will that be translated into votes, especially among the non-Malays who in the past have benefited from his leadership (as menteri besar)?
It is not clear how the non-Malay communities in Rantau view the Umno-PAS "marriage" announced by Mohamad himself recently.
But one thing is for sure. They are not deaf and blind to remarks made by Umno and PAS, especially of late, which have hurt their feelings.
To Sivamurugan, the man Umno calls Tok Mat ought to put a gag order on his people so as not to be careless and reckless by making unnecessary comments.
He needs to present a BN that is still intact with MCA and MIC still in its fold, one that is inclusive but with PAS tagging along.
The pressure is on Mohamad rather than Streram despite the latter representing the government and the PH coalition still reeling from two consecutive by-election defeats in Cameron Highlands and Semenyih. That is how I see it. I stand to be corrected, of course.
Save by subscribing to us for your print and/or digital copy.
P/S: The Edge is also available on Apple's AppStore and Androids' Google Play.