This article first appeared in The Edge Malaysia Weekly, on November 4, 2019 - November 10, 2019.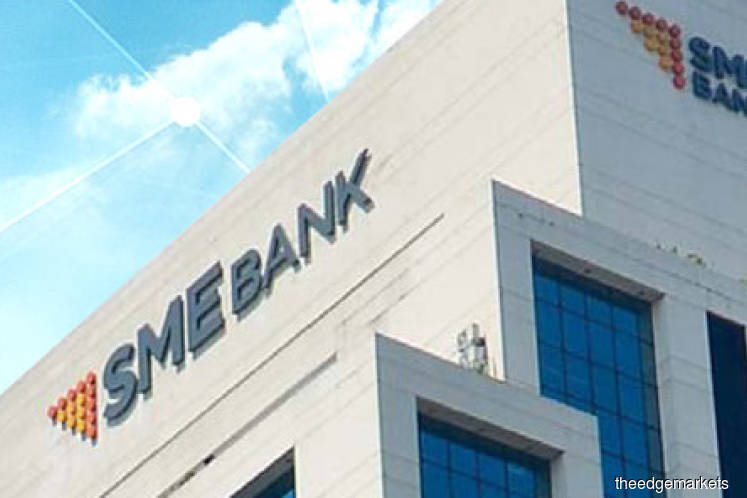 THE proposed merger of four development financial institutions (DFIs) — SME Bank Bhd, Bank Pembangunan Malaysia Bhd (BPMB), Export-Import Bank of Malaysia Bhd (EXIM Bank) and Danajamin Nasional Bhd — to create a huge institution brings to mind German DFI, Kreditanstalt für Wiederaufbau, which has morphed into KfW Group, say industry sources.
In fact, KfW, which initiated operations to rebuild Germany after the Second World War, took over Staatsbank Berlin after the Berlin wall fell in 1989.
Then in 2001, KfW acquired the German government's shares in DFI Deutsche Investitions- und Entwicklungsgesellschaft and two years later, it was merged with Deutsche Ausgleichsbank, among other exercises. In a nutshell, KfW Group comprises KfW Förderbank, which is largely involved in housing and environmental protection, KfW Mittelstandsbank, which is the equivalent of our SME Bank, KfW Entwicklungsbank, which is a development bank and KfW IPEX-Bank, which is a corporate bank.
To put things in perspective, KfW is Germany's third largest bank in terms of assets.
"The big difference between the merged entities of KfW and the proposed merger of the four local DFIs is that the German banks were well run and had strong foundations," a source tells The Edge.
"Perhaps, what should have been done was a clean-up of all the four institutions (SME Bank, BPMB, EXIM Bank and Danajamin) before being merged. And probably a clean-up and merger with other entities such as Danainfra (Nasional Bhd) and CGC (Credit Guarantee Corp Malaysia Bhd)."
Today, there is little clarity on the matter except what Finance Minister Lim Guan Eng announced in his Budget 2020 speech last month. He said the enlarged entity would be created in two phases.
However, it is assumed that the merger between the four DFIs is intended to create a better-run entity as opposed to their current high non-performing loans and corporate governance issues.
To recap, the provision of funding to sectors such as oil and gas, maritime, technology and infrastructure is BPMB's mainstay, and it is tasked with nurturing the companies until they are able to obtain commercial funding.
SME Bank, as its name suggests, focuses on small and medium enterprises while EXIM Bank's business hinges on the export and import of goods.
Danainfra, meanwhile, provides funding for designated infrastructure projects while CGC is tasked with providing guarantees, loans, financing and credit reference services and ratings, among others.
Industry observers point out that CGC could be merged with SME Bank as the two have a similar customer base while Dana­infra and BPMB, which have the same mandate, could be merged with Danajamin.
So, how well are these institutions doing?
In its financial year ended Dec 31, 2018 (FY2018), BPMB posted a net profit of RM167.31 million, down from RM213.31 million in FY2017. The company's 2018 annual report is not available on its website.
While its board has been reshuffled and there has been a change at the helm with the removal of the CEO, whether there have been structural changes for the better remains to be seen. There have been issues with politically linked loans, for example, which are weighing BPMB down.
In FY2018, BPMB's gross impaired loans, financing and advances as a percentage of gross loans, financing and advances improved to 10.95% from 12.15% in FY2017 and 15.02% in FY2016. Nevertheless, the figure is still high compared with that of commercial banks, where it is largely below 3%.
According to its 2018 annual report, SME Bank, which at one time was part of BPMB, suffered a net loss of RM556.13 million that year, which it blamed on the Malaysian Financial Reporting Standard 9 requirements. In FY2017, it registered a net profit of RM63.77 million while its gross impaired loans amounted to more than RM2 billion and net impaired loans, advances and financing as a percentage stood at a high 13.21%.
EXIM Bank made a net profit of RM270.4 million in FY2018 while its net impaired loans stood at 10.34%.
Danajamin, meanwhile, registered a net profit of RM119.2 million in FY2018, down marginally from RM114.18 million in the previous year.
The four entities collectively had a net profit in excess of RM620 million (for SME Bank, its FY2017 numbers were used).
However, with net impaired loans at more than 10%, it means that for every RM1 given out, the banks only got back 90 sen.
The three DFIs would also have a strong asset base when merged. In FY2018, BPMB had total assets of RM24.73 billion while its total liabilities stood at RM17.18 billion. EXIM Bank had total assets of RM11.99 billion while on the other side of the balance sheet, it had RM9.95 billion. SME Bank, meanwhile, had total assets of RM9.72 billion and total liabilities of RM8.45 billion. Collectively, the assets amount to more than RM46 billion.
While this is being played out, there is much jostling among the management and board of directors of the four DFIs to take the lead in the merger, which, in some way, would ensure them their positions.
Most of the CEOs and chairmen of these banks are newly appointed and perceived to be well connected with the Pakatan Harapan administration.
Checks by The Edge reveal that other than Danajamin managing director and CEO Mohamed Nazri Omar, who has been at the helm of the outfit since May 2014, the other CEOs and chairmen are all post-GE14 appointees.
So, who will lead the merged entity and, more importantly, can he ensure it will not  turn out to be one big inefficient giant?